Creator Candles // Monetizing Creativity, One Candle at a Time.
Your Finest Works on Premium Candles
designed by you, made by us.
Creator Candles
Creator Candles is the world's first on-demand marketplace where exclusive artists, like yourself, can display their finest works in the form of premium candles, while earning a well-deserved passive income. 
We view every candle as a blank canvas for art of all mediums that ignite the senses beyond sight, touch & spirit, paving way for new experiences & appreciation of your work. 
The beauty of Creator Candles lies within our win/win structure. We created organic revenue streams for artists, like you, whose fans are inspired by their creativity, passion & storytelling.
Your Exclusive Candle Store
Your work will be displayed in a dedicated store page including a branded banner, your website, social media & blog that tells your story.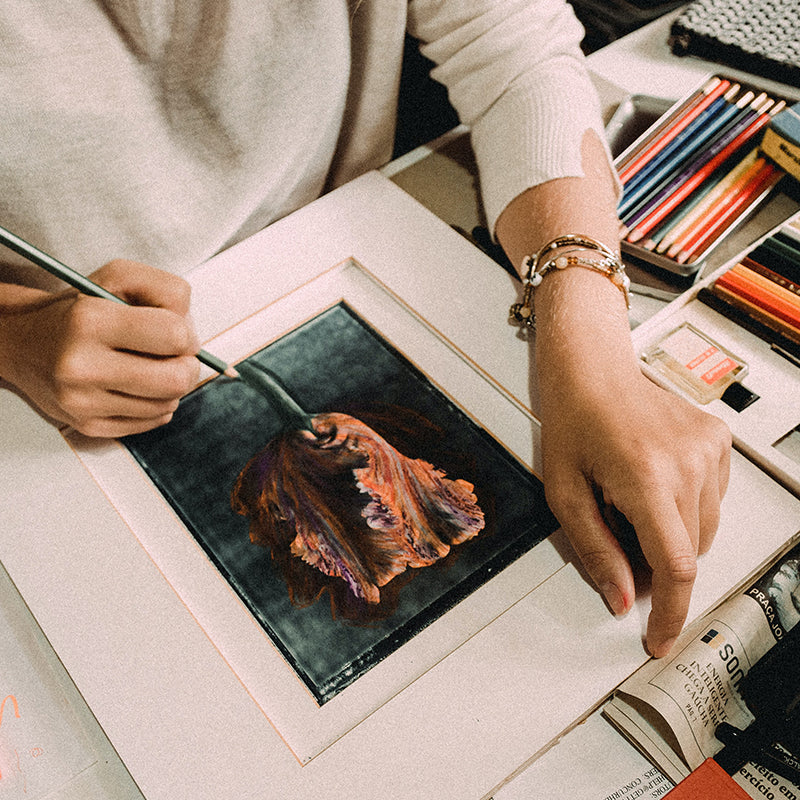 100% Passive Income
You determine the income you want to receive on every sale. Leave the production, inventory & customer service to us!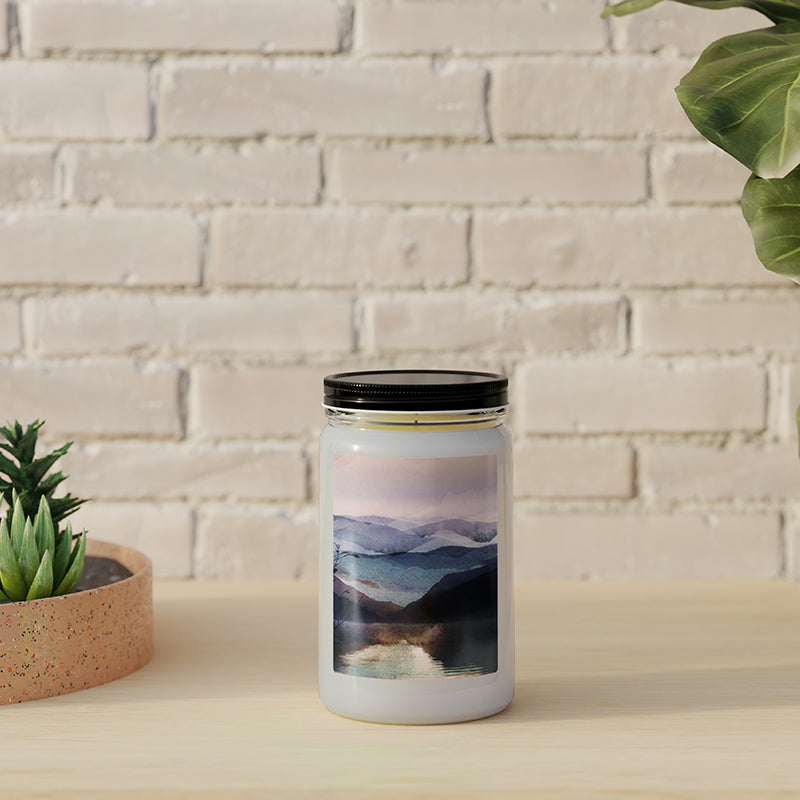 Premium Quality Products
We hand-pour every candle in the USA, strictly using premium quality ingredients, so your customers will always be happy & return for more.
About Creator Candles
A candle collaboration is as easy as pie! To start, simply submit an application here.
Once reviewed and approved, we build and launch your store for you. Within 14 days or less, your candle store will be live and ready to take orders!
We are honored to work with you! With that said, this service does not cost you anything. To be clear, that is $0.00!
You determine the income you want to receive for every candle sale!
As part of the store build process, you will receive a base price list per candle/vessel. Any dollar-value you add to the base price of each candle will be your royalty or profit. If one design is more valuable than another, you have the freedom to set a higher or lower rate for that candle.
For example, if a 9oz jar candle costs $22 and you add $7 royalty, your candle will sell for $29 and you'll make $7 profit on every purchase.
If you're not sure what value to start, the base price list will include our recommended values for each vessel and size.
Creators have full control of licensing rights and determine the duration for design availability per product on their store.
The candles will be predominatly offered through your store front on Candlefy.com.
Optionally, the candles can be made available to our sales reps and retail network, if you choose to participate in this.
You also have the ability to offer your candles to your existing retail partners, at a 50% discount off MSRP.
The US candle market is over $3 billion in size! To maximize your share of the pie, we highly recommend promoting your candles across social media and your website as often as possible. The more you promote, the more sales you'll make!
Additionally, our marketing team is available for organic cross-promotion opportunities.
You profits will be paid in full via PayPal. We provide payment on the last day of the month following the end of a 30-day return period.
For example, 100% of your profits from the month of November will be paid on the last business day of December.
About the Candles
Two vessel styles are available, in all, 4 different sizes to choose from. You can select as few or as many vessels as you like, offering unique designs for each if you choose to. Each vessel size & label will predominantly display your work.
Circular Black Tins
Sizes: 4oz (1-wick) | 8oz (1-wick)
Circular Label Area: 2" | 2.75"
Amber Glass Jar with Black Lid
Sizes: 8oz | 16oz
Label Area: 2.5" x 2.5"
Our best-selling scents are available for Creator Candles. Each of your candle designs will be available with the following scent options:
Black Forest | amberwood, white birch, warm vanilla
Tobacco + Rum | teakwood, sandalwood, rustic amber
Sea Salt + Orchid | sea salt, lily, tonka bean, night jasmine
Lavender + Honey | lavender, warm honey, creamy vanilla
Tahitian Vanilla | buttercream, vanilla bean, bourbon
Bourbon Apple Pie | maple bourbon, apple, vanilla, cinnamon
Excellent question! We hand-pour every candle with only the highest quality ingredients.
Candle Wax | We use a USA-made, premium natural coconut wax blend that is 100% non-toxic and far superior to any soy wax, resulting in a longer, stronger and cleaner burn.
Aroma Oils | Our scents are strictly sourced from USA and French manufacturers. Our standards are rigorous and prohibit the five main "hazard groups" from all of our products: carcinogens, mutagens, reproductive toxins, organ toxins and acute toxins.
Wicks | We use a flat braided cotton wick with woven paper threads for a clean burn.
Throughout the year, we offer limited-edition, seasonal scents and one-off vessels.
Additionally, once your annual gross sales exceeds $50,000, we are happy to offer both custom scents and custom vessels!
Other
You can submit up to 10 designs per vessel style with full creative freedom! We recommend displaying original pieces with the strongest desirability in the market.
Absolutely! In addition to Photoshop label templates, we offer hands-on help through a personal Creator Candle liason to get your store launched swiftly within 14 days after applying.
Absolutely! You will receive a 50% off discount code to order your candles for promotional content and personal use.
Have More Questions?
Our Creator Candle team is here to help with any additional questions!
Born in LA, Candlefy lights up the candle world!