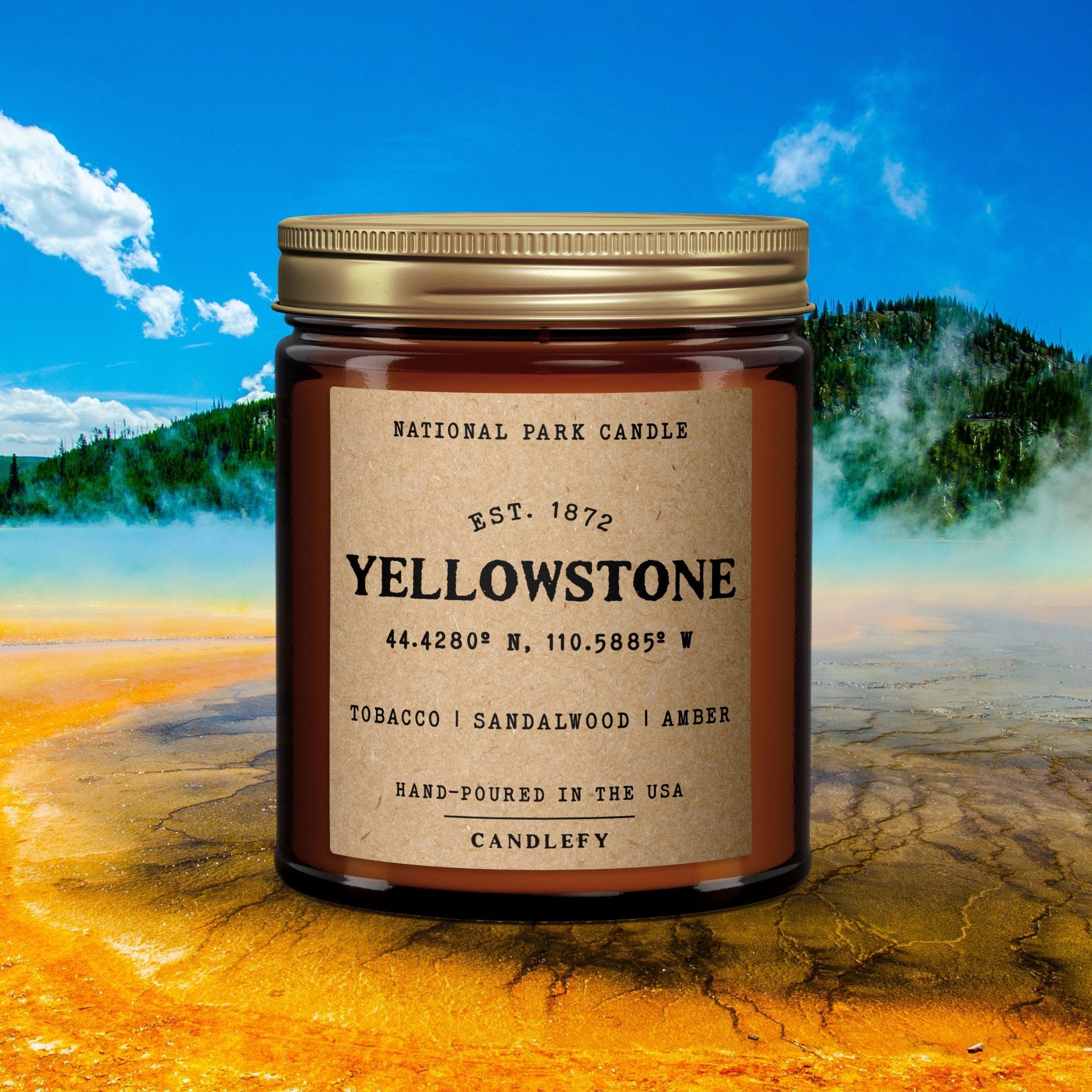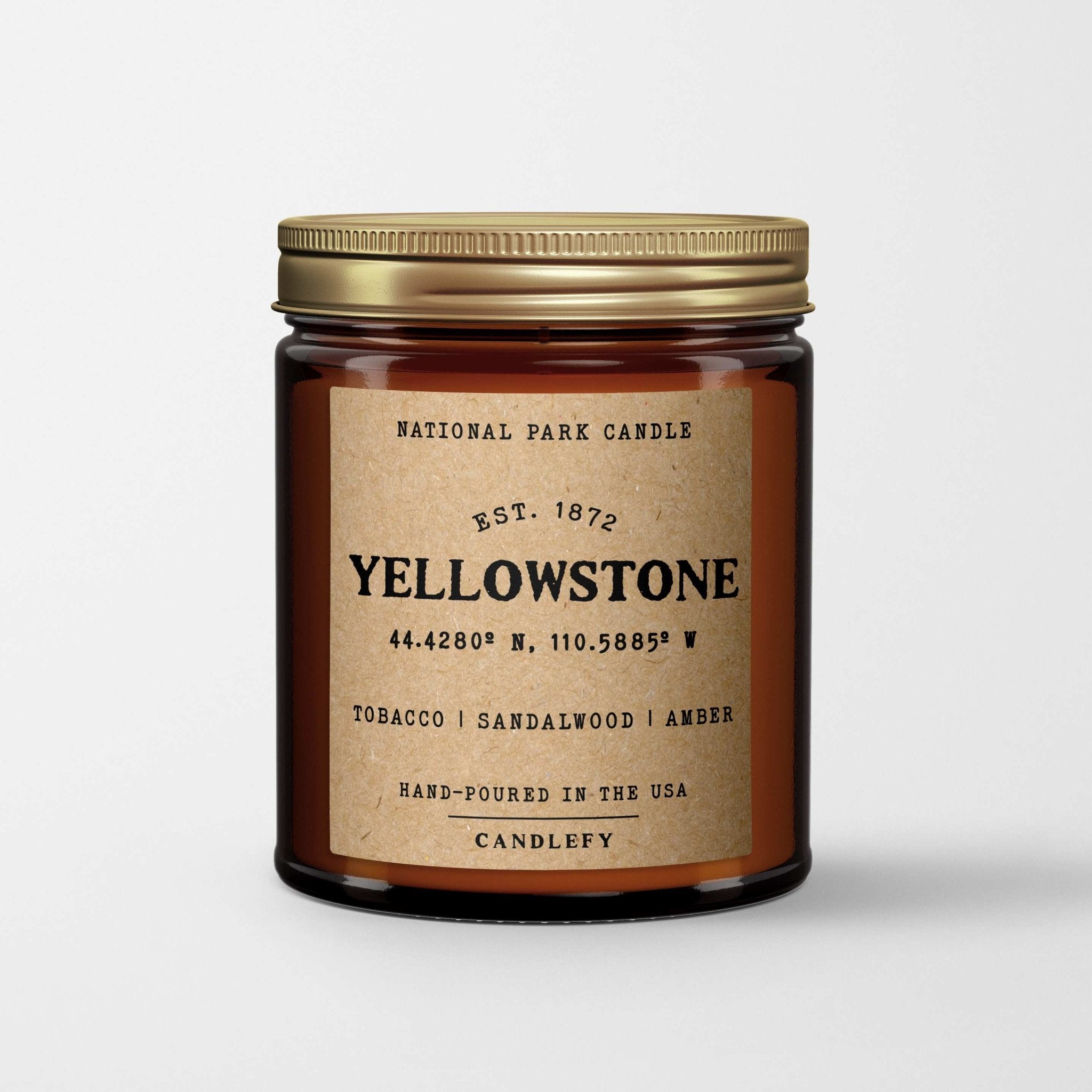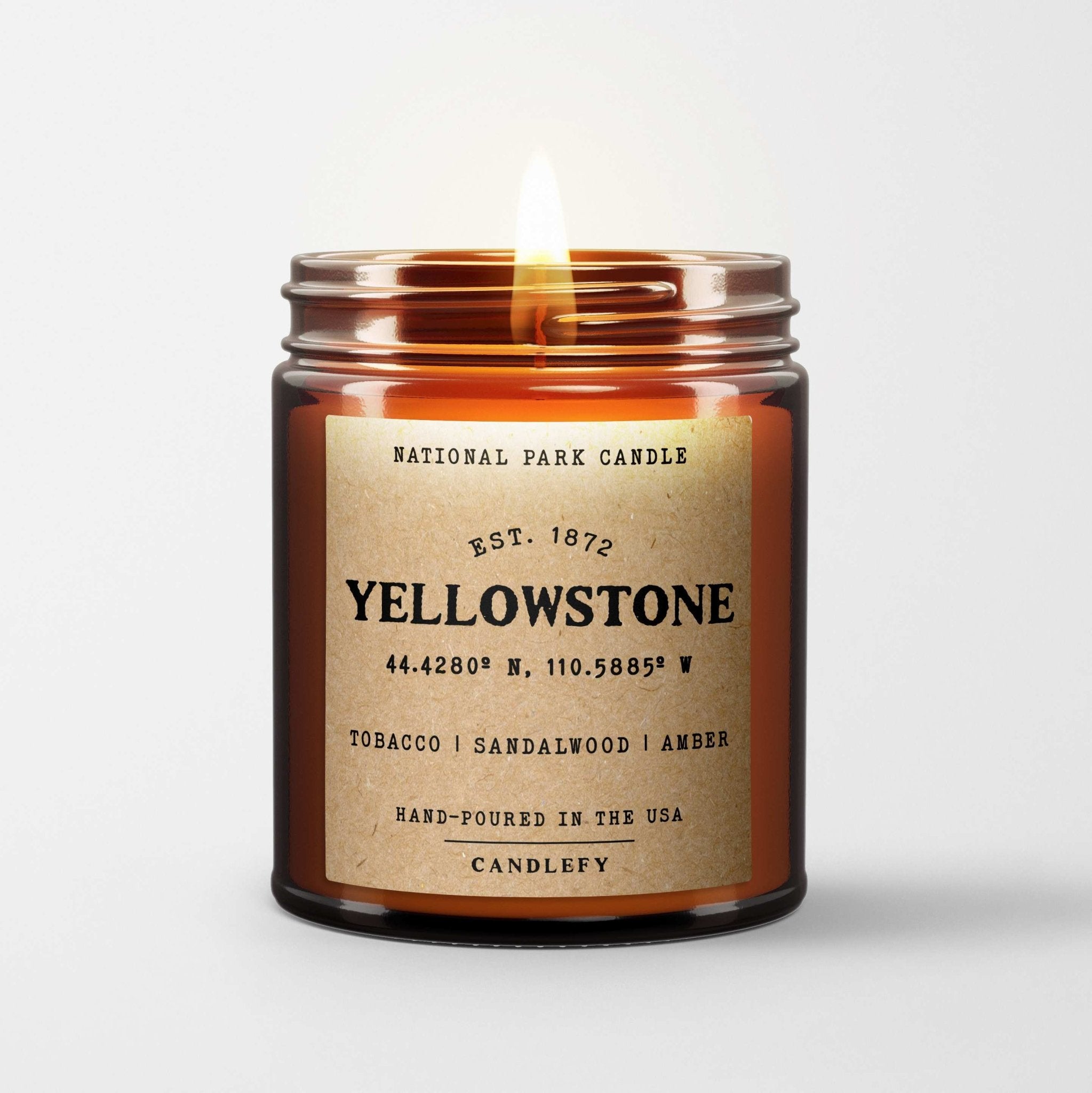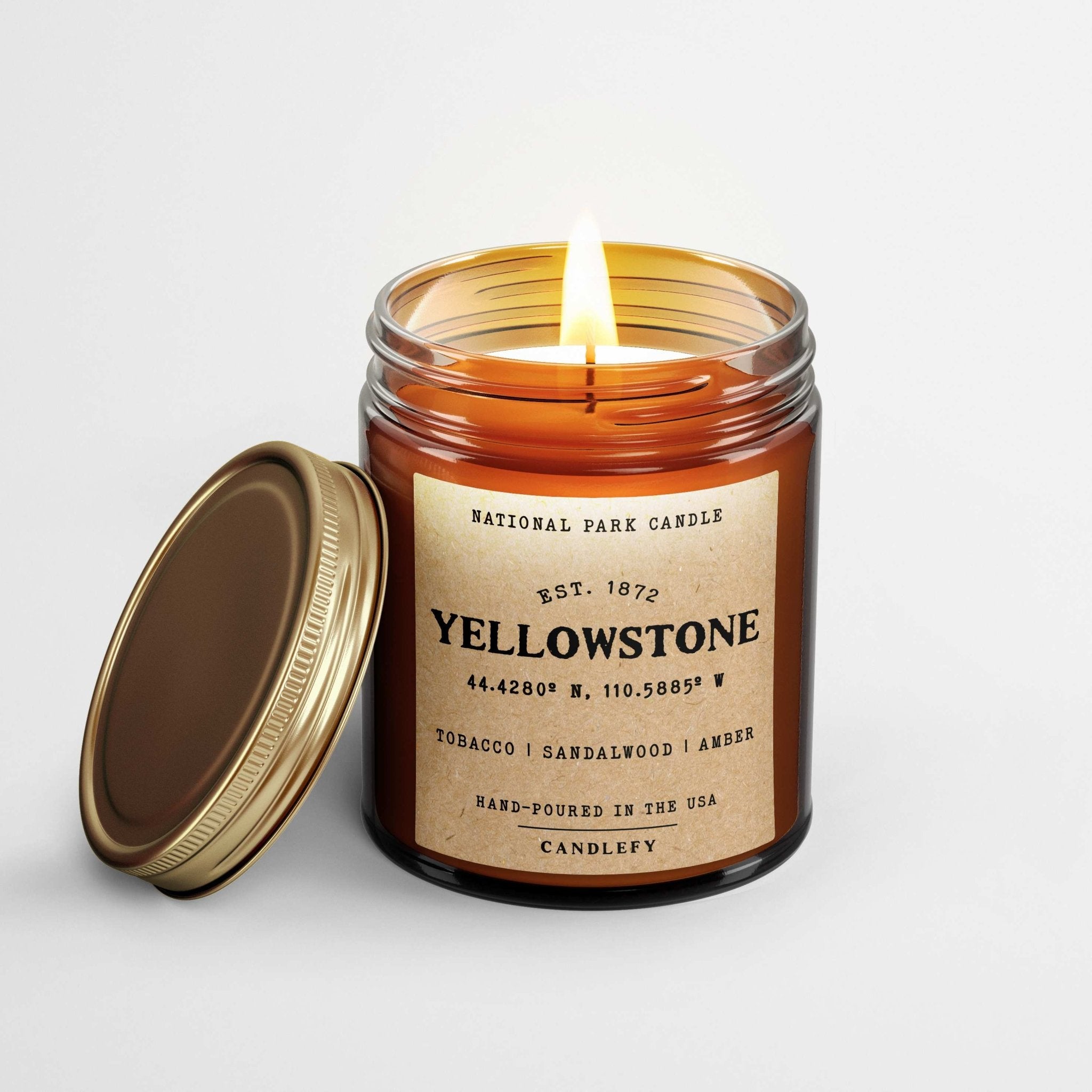 Yellowstone National Park Candle
The Scent: A mix of sweet tobacco enhanced with sandalwood and amber. Masculine, rich, rugged, and grounding. 
The Location: Yellowstone National Park is a true gem of the natural world, a place where geothermal wonders meet wildlife wonders. Stepping foot into this remarkable park is like entering a different realm, where geysers shoot plumes of steam into the sky and bubbling hot springs paint the landscape with vivid hues. But it's not just the geothermal features that make Yellowstone special. It's also home to a stunning array of wildlife, from grizzly bears and wolves to herds of bison and elk. The park's vastness and wildness create an atmosphere of adventure and discovery, where every turn reveals a new and astonishing sight.

Wax, Scent & Wicks
Candle Ingredients
Expect the best. We hand-pour every candle in our California studio and strictly use the finest quality ingredients. The result is a Premium Scented Candle that burns cleaner, longer and stronger, for truly room filling aromas.
Maximum Scent Load. Our hot throw, meaning the release of fragrance while the candle is burning, is what sets us apart. We achieve an unparalleled scent throw intensity by using a premium coconut-apricot wax blend, our candles include 50% more scent than even the best soy candles in the market.
Ingredients. We are using the finest natural ingredients in the market to provide a candle that meets the highest quality standards while producing an unparalleled fragrance experience. Our scents are always free of phthalates as well as materials with similar health concerns, including carcinogens, mutagens, reproductive toxins, organ toxins and acute toxins.