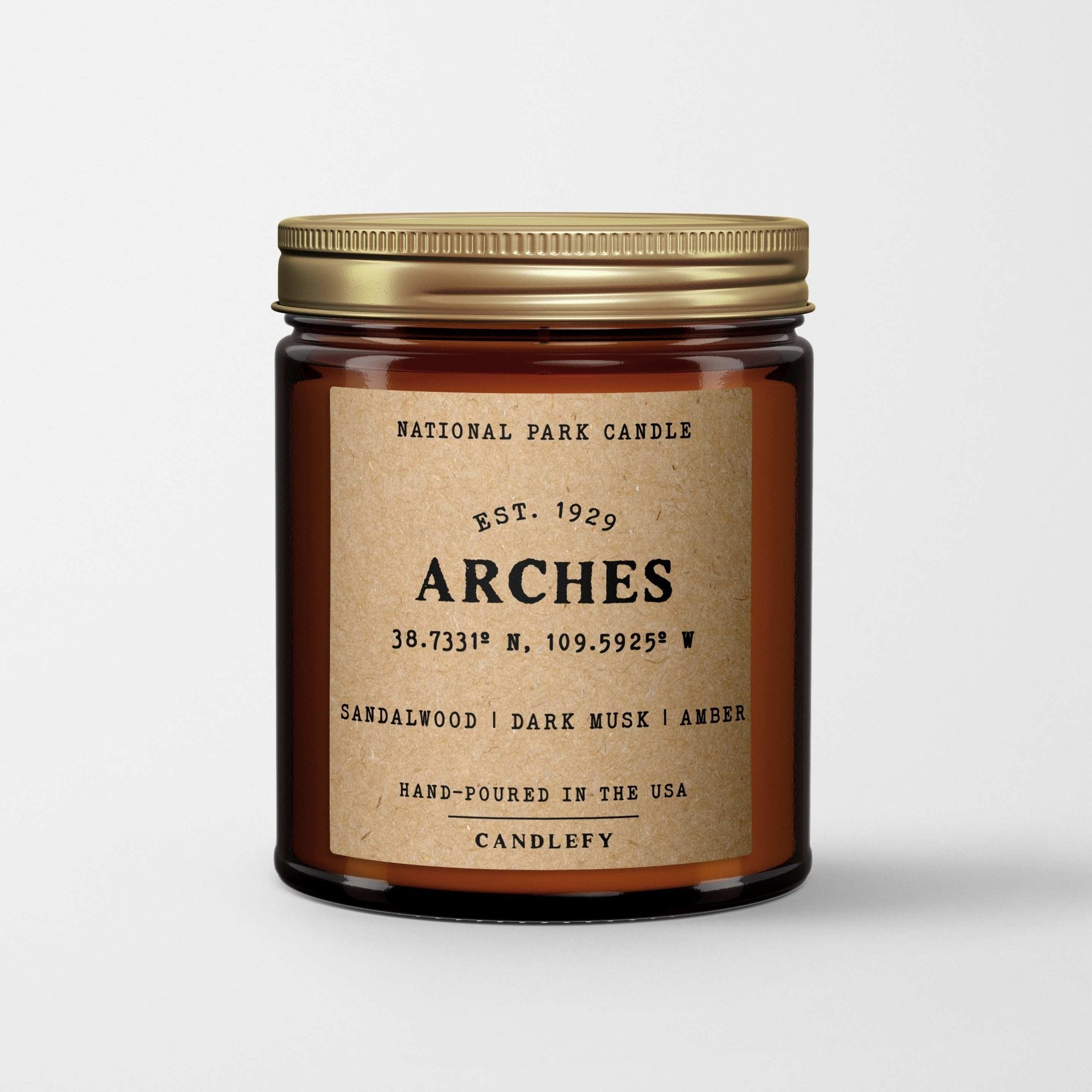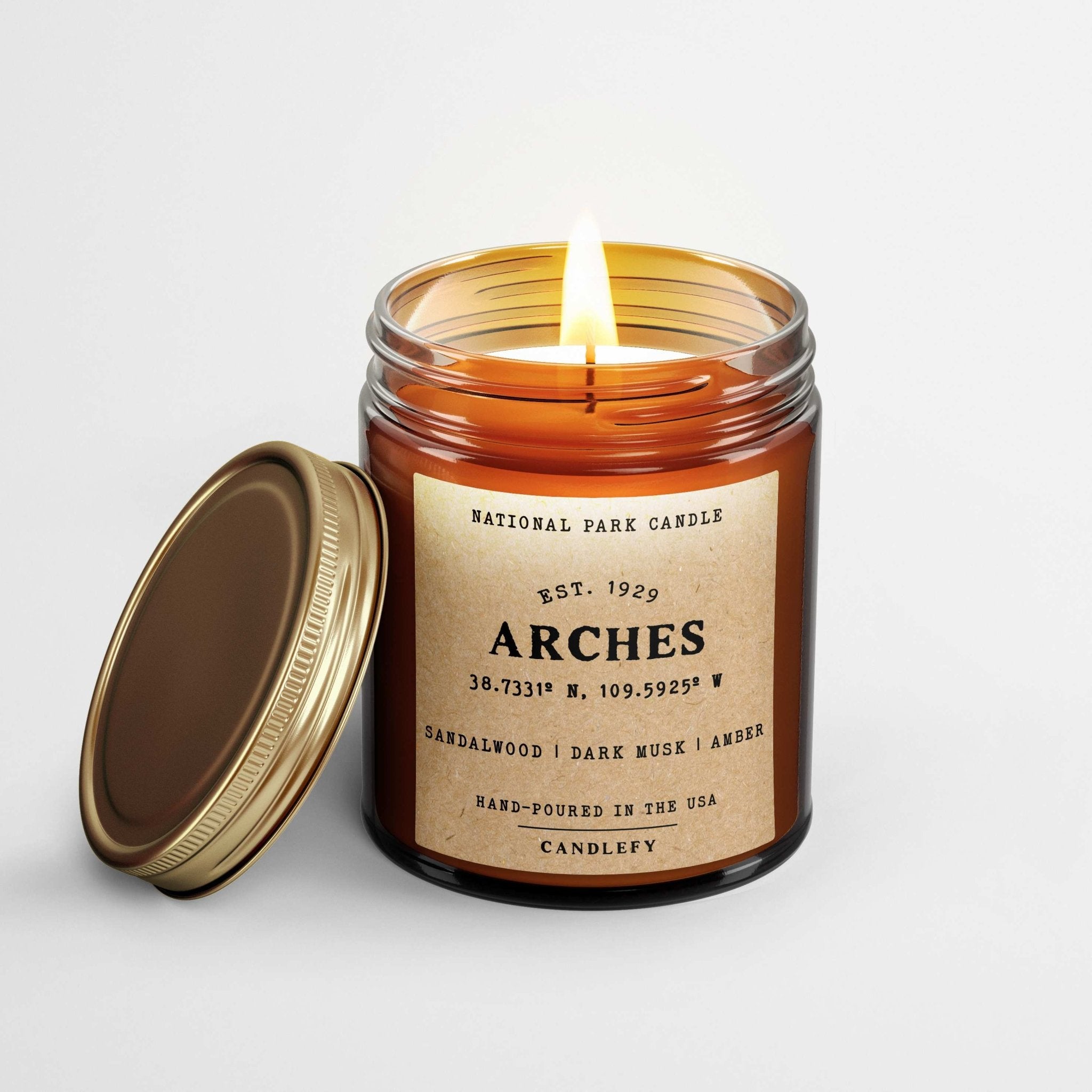 Arches National Park Candle
The scent: A warm, earthy blend of sandalwood and musk, with top notes of airy ozone and a subtle hint of citrus create an invigorating opening. As the fragrance unfolds, a captivating sandalwood core takes center stage, while the harmonious fusion of amber and cedar seamlessly blends with dark musk, adding a rich woodiness to the base.

Arches National Park: Prepare to enter a natural gallery of breathtaking stone sculptures at Arches National Park. This captivating desert landscape is adorned with over 2,000 sandstone arches, each one a testament to the erosive power of wind and water. The arches come in a variety of shapes and sizes, from delicate, fragile formations to massive, awe-inspiring spans.
Wax, Scent & Wicks
Candle Ingredients
Expect the best. We hand-pour every candle in our California studio and strictly use the finest quality ingredients. The result is a Premium Scented Candle that burns cleaner, longer and stronger, for truly room filling aromas.
Maximum Scent Load. Our hot throw, meaning the release of fragrance while the candle is burning, is what sets us apart. We achieve an unparalleled scent throw intensity by using a premium coconut-apricot wax blend, our candles include 50% more scent than even the best soy candles in the market.
Ingredients. We are using the finest natural ingredients in the market to provide a candle that meets the highest quality standards while producing an unparalleled fragrance experience. Our scents are always free of phthalates as well as materials with similar health concerns, including carcinogens, mutagens, reproductive toxins, organ toxins and acute toxins.