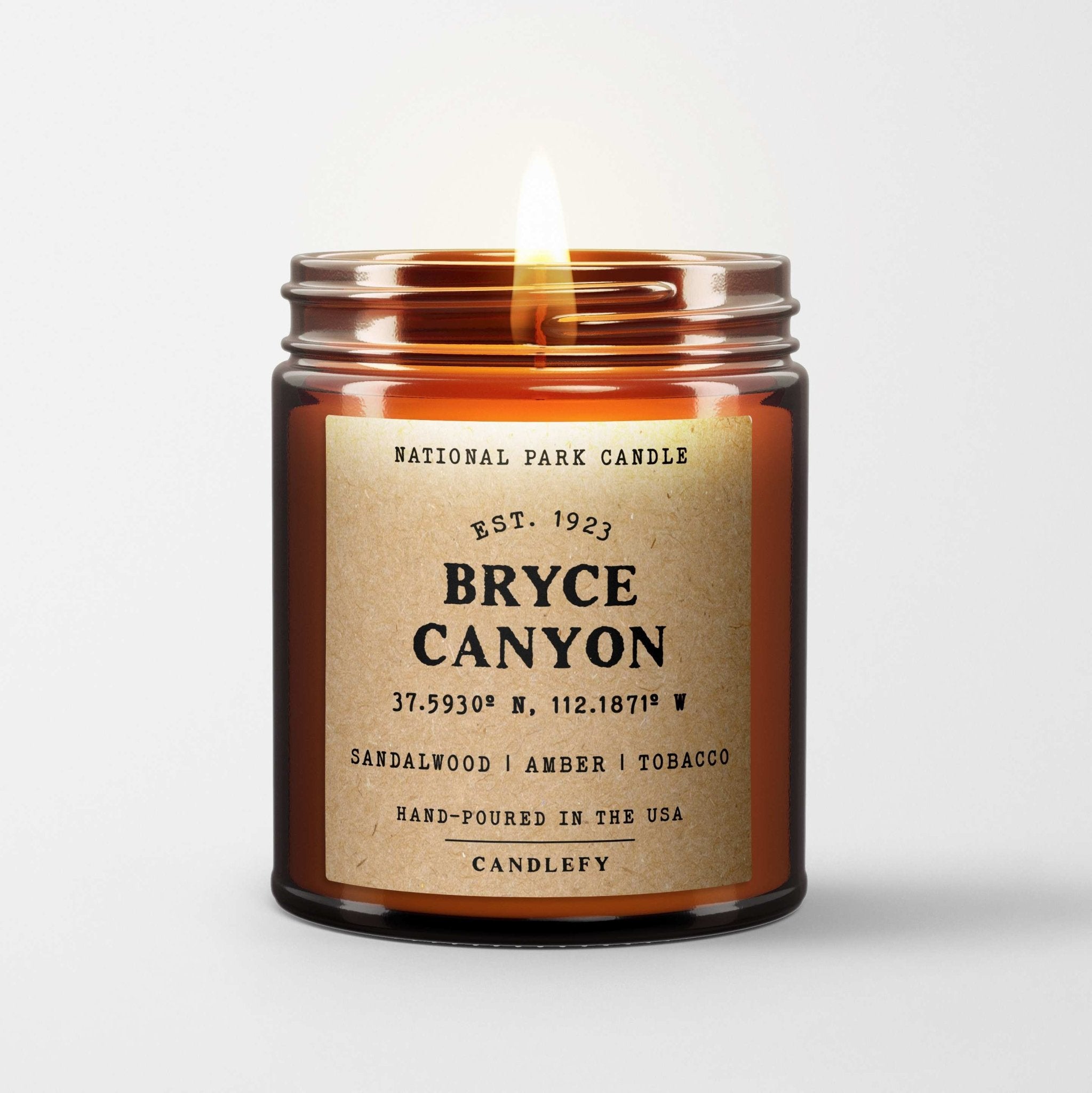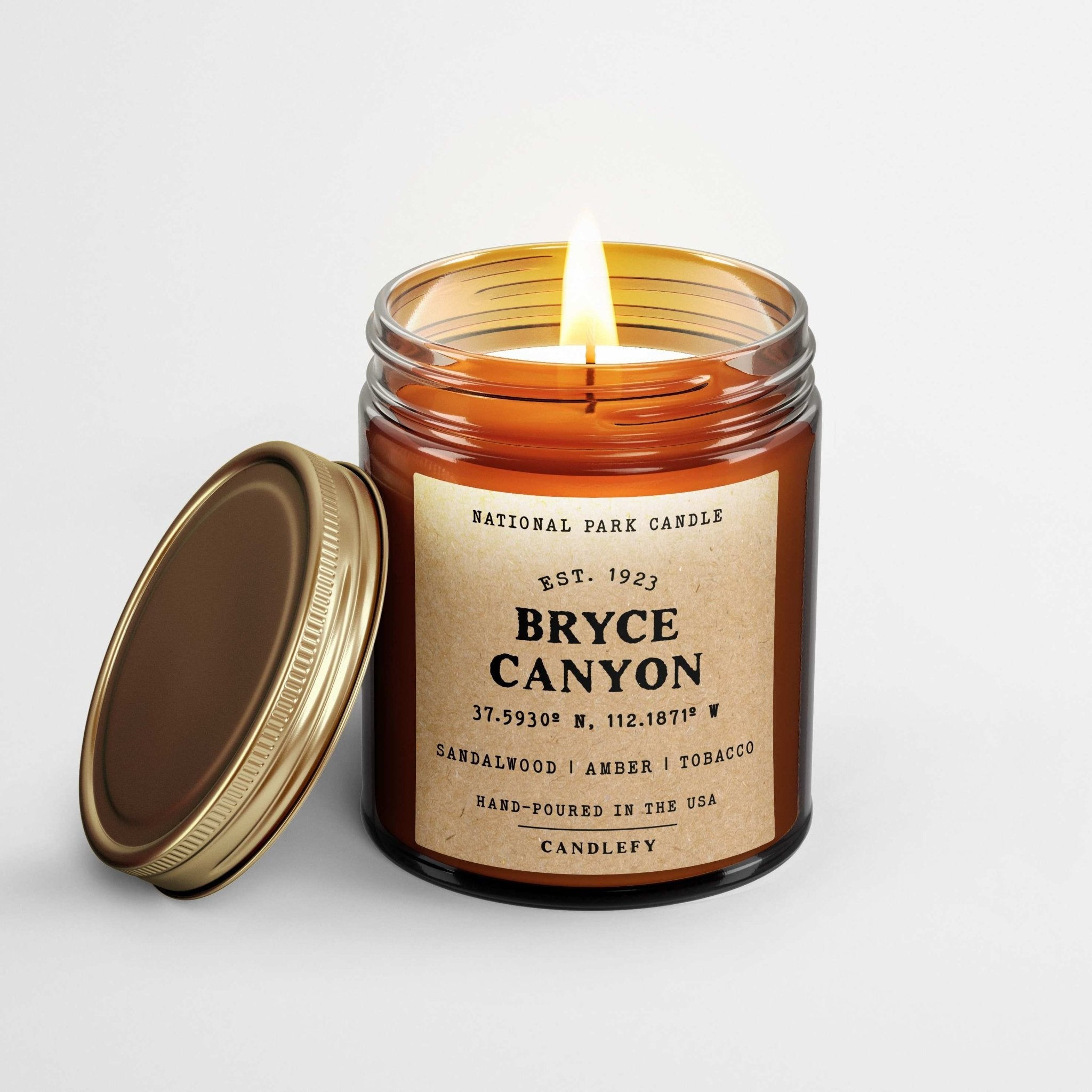 Bryce Canyon National Park Candle
The scent: The exquisite scent combination of Sandalwood and Tobacco surprises with warmth and sensuality. To enhance the depth and richness , it is carefully infused with dark musk and woody undertones.

Bryce Canyon: Welcome to the whimsical wonderland of Bryce Canyon National Park, a place where an otherworldly landscape of hoodoos and red rock formations stretches as far as the eye can see. The amphitheaters of crimson-colored spires, carved by centuries of erosion, create a surreal and mesmerizing panorama.
Wax, Scent & Wicks
Candle Ingredients
Expect the best. We hand-pour every candle in our California studio and strictly use the finest quality ingredients. The result is a Premium Scented Candle that burns cleaner, longer and stronger, for truly room filling aromas.
Maximum Scent Load. Our hot throw, meaning the release of fragrance while the candle is burning, is what sets us apart. We achieve an unparalleled scent throw intensity by using a premium coconut-apricot wax blend, our candles include 50% more scent than even the best soy candles in the market.
Ingredients. We are using the finest natural ingredients in the market to provide a candle that meets the highest quality standards while producing an unparalleled fragrance experience. Our scents are always free of phthalates as well as materials with similar health concerns, including carcinogens, mutagens, reproductive toxins, organ toxins and acute toxins.