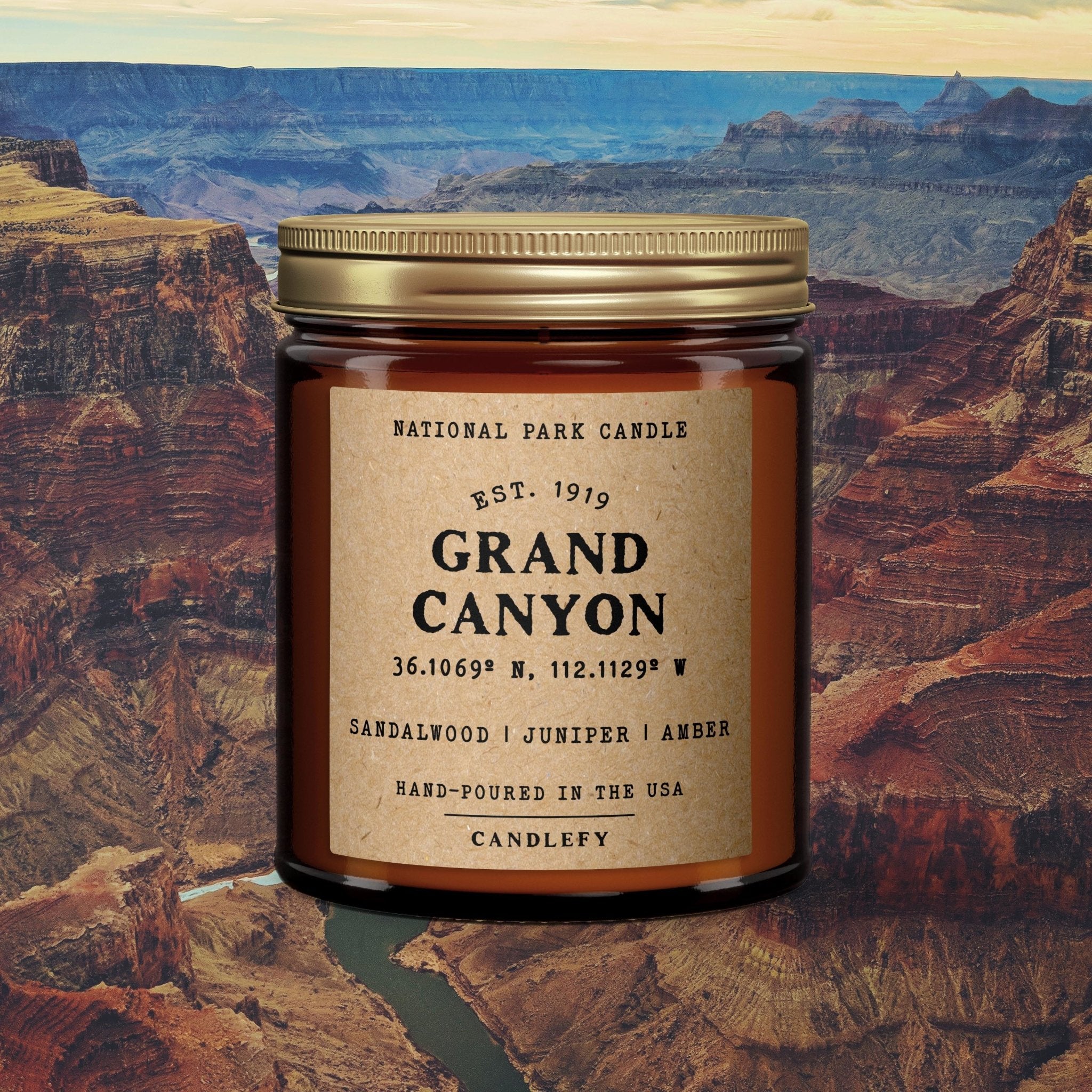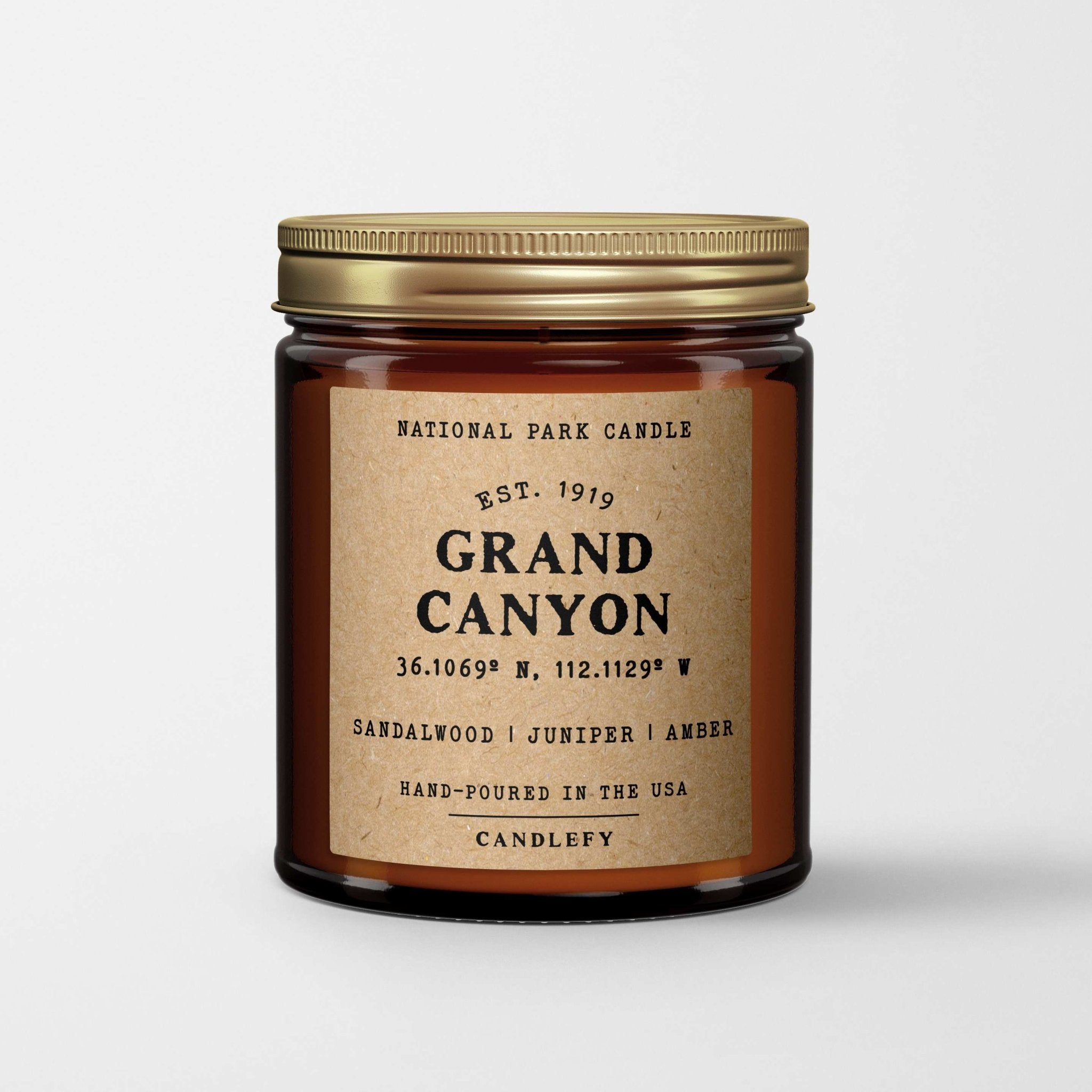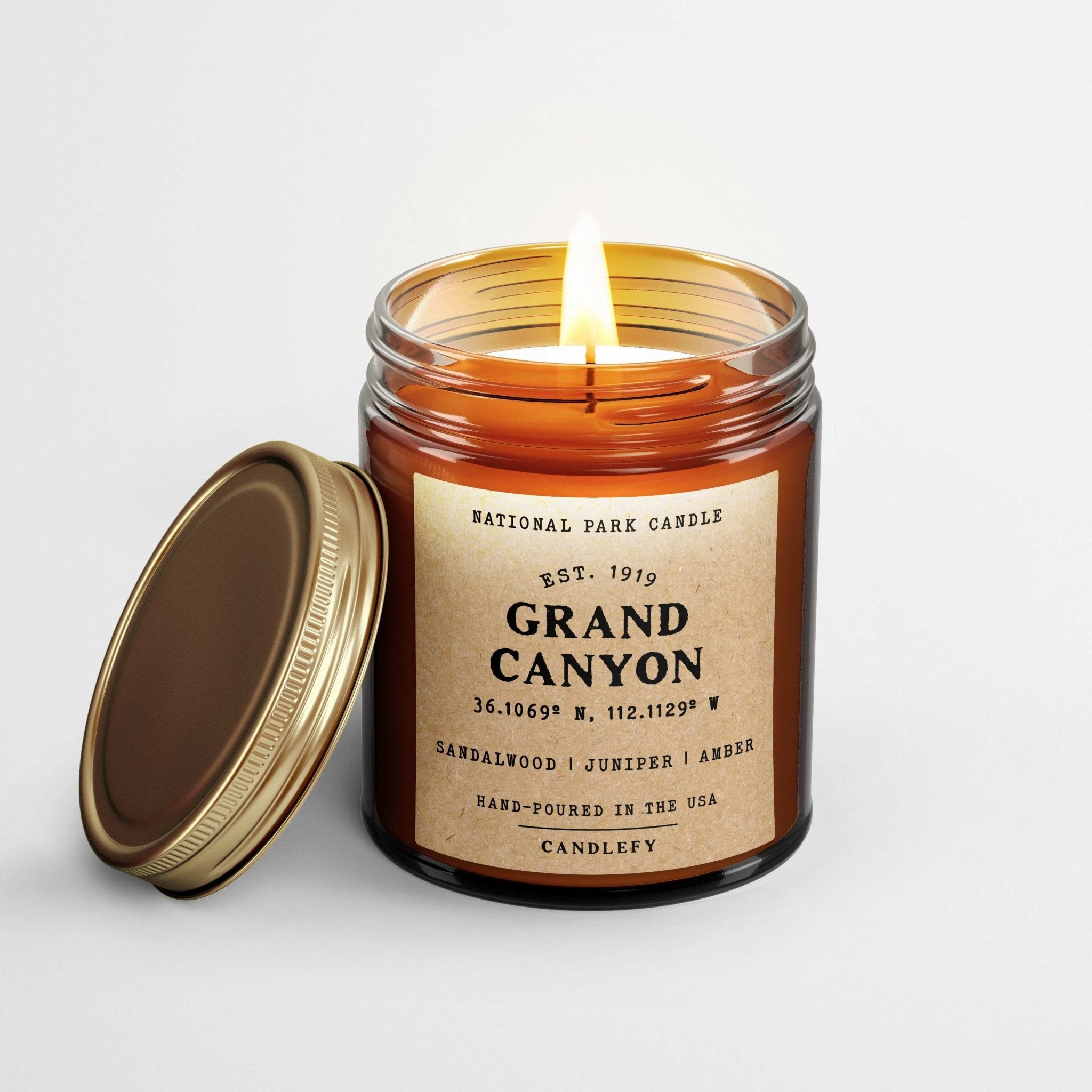 Grand Canyon National Park Candle
The scent: A mix of fresh fir paired with juniper berries and smoky amber creates desert-like aromas of Grand Canyon National Park.
The Location: The Grand Canyon is a breathtaking masterpiece of nature, with its colossal size and awe-inspiring beauty. Standing on its rim, gazing into the vast chasm that stretches for miles, you can't help but feel a sense of wonder and insignificance. The sheer magnitude of the canyon's carved cliffs and the vibrant hues of the rock layers create a mesmerizing tapestry of colors. It's a place where time seems to stand still, where the forces of nature have sculpted a masterpiece that leaves you in utter amazement. 
Wax, Scent & Wicks
Candle Ingredients
Expect the best. We hand-pour every candle in our California studio and strictly use the finest quality ingredients. The result is a Premium Scented Candle that burns cleaner, longer and stronger, for truly room filling aromas.
Maximum Scent Load. Our hot throw, meaning the release of fragrance while the candle is burning, is what sets us apart. We achieve an unparalleled scent throw intensity by using a premium coconut-apricot wax blend, our candles include 50% more scent than even the best soy candles in the market.
Ingredients. We are using the finest natural ingredients in the market to provide a candle that meets the highest quality standards while producing an unparalleled fragrance experience. Our scents are always free of phthalates as well as materials with similar health concerns, including carcinogens, mutagens, reproductive toxins, organ toxins and acute toxins.