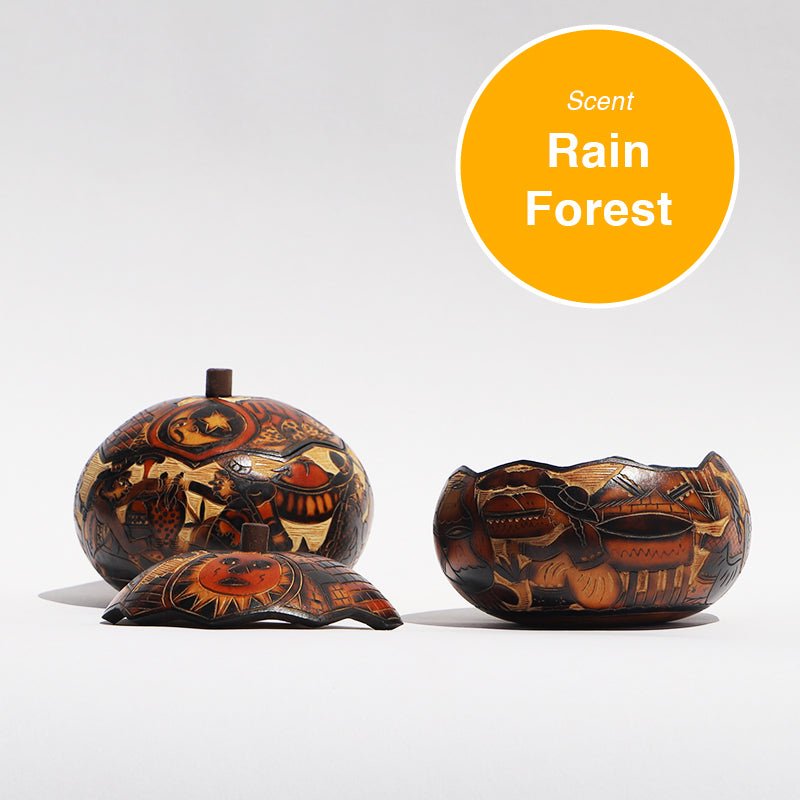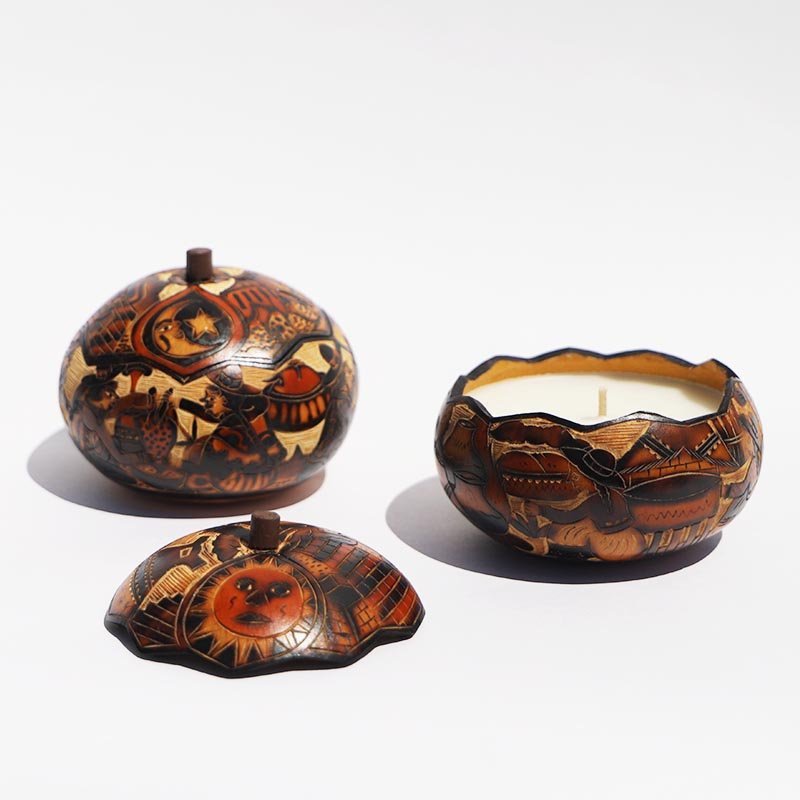 Hand-Carved Peruvian Gourd Candles, The Rainforest Scent, 100 Hour Burn-Time
Discover the magical scents of Peru's unique landscapes, poured into hand-carved Peruvian gourd container. 
The Rainforest Scent: A bright fragrance with a hint of peach, grapefruit paired with notes of fresh rain.
Every candle is a one-of-a-kind-item that slightly varies in size and shape, your gourd candle will contain at least 14oz of wax and should burn for about 100 hours. 
A Candle For A Cause
Each candle directly supports 'Casa de Luz' (House of Light), a non-profit organization located in the hillsides of the poorest districts in Lima. It is here, where each gourd is hand-carved, based on the indigenous principles and craftsmanship that has been shared over generations of Peruvians.
Once the carving process is completed, we receive the gourds in our facility in California where we carefully hand-pour every candle, using our premium quality wax and aroma oils.
Wax, Scent & Wicks
Candle Ingredients
Expect the best. We hand-pour every candle in our California studio and strictly use the finest quality ingredients. The result is a Premium Scented Candle that burns cleaner, longer and stronger, for truly room filling aromas.
Maximum Scent Load. Our hot throw, meaning the release of fragrance while the candle is burning, is what sets us apart. We achieve an unparalleled scent throw intensity by using a premium coconut-apricot wax blend, our candles include 50% more scent than even the best soy candles in the market.
Ingredients. We are using the finest natural ingredients in the market to provide a candle that meets the highest quality standards while producing an unparalleled fragrance experience. Our scents are always free of phthalates as well as materials with similar health concerns, including carcinogens, mutagens, reproductive toxins, organ toxins and acute toxins.