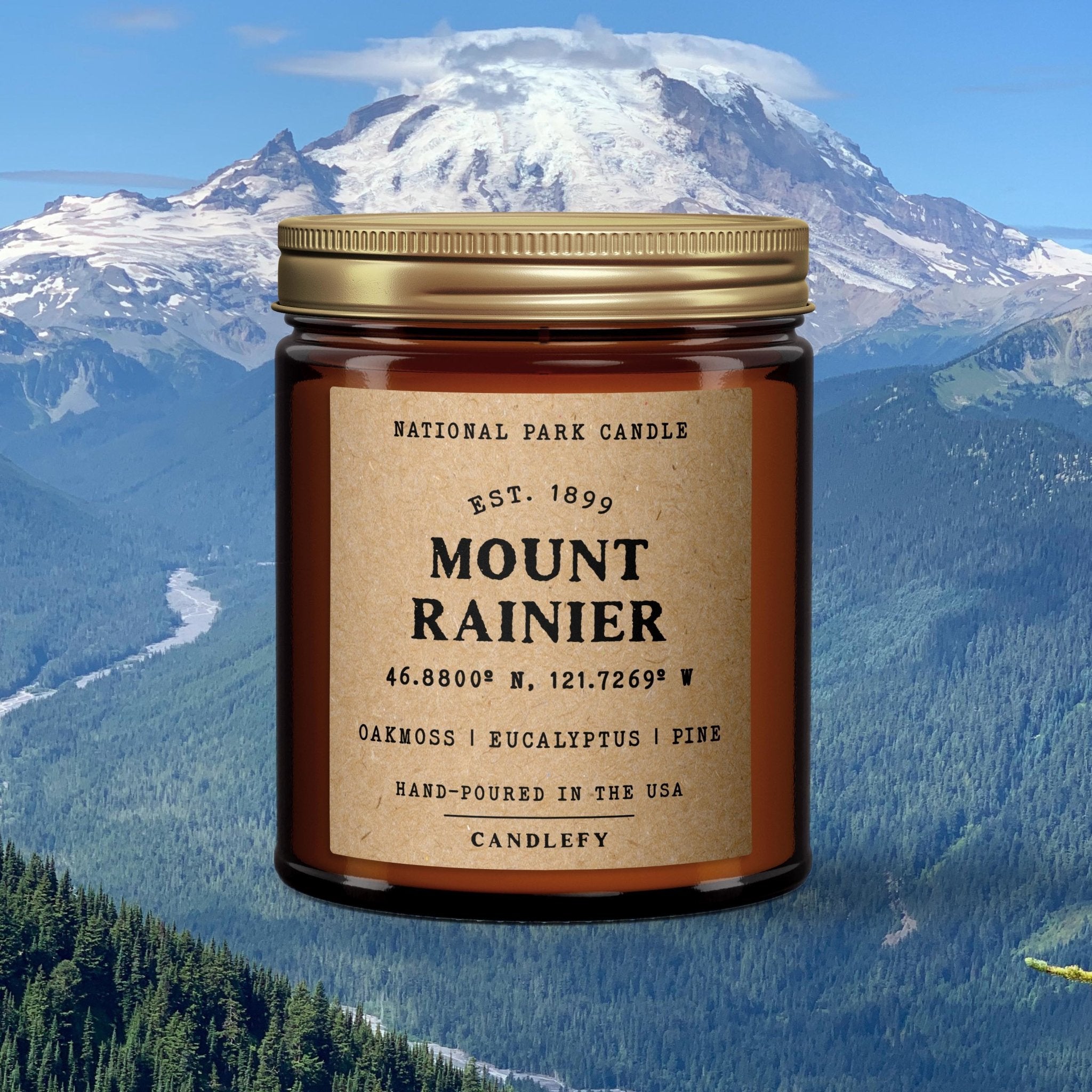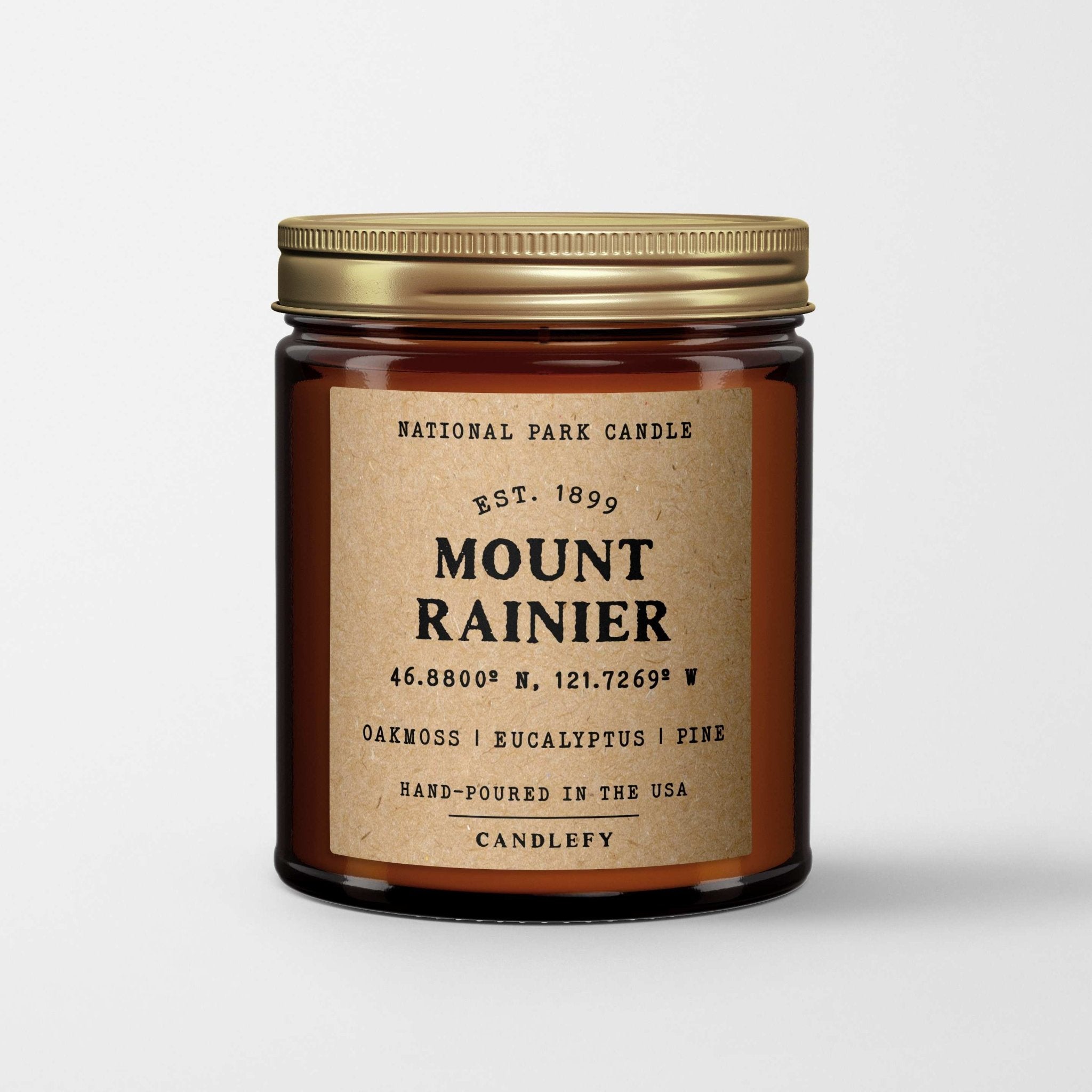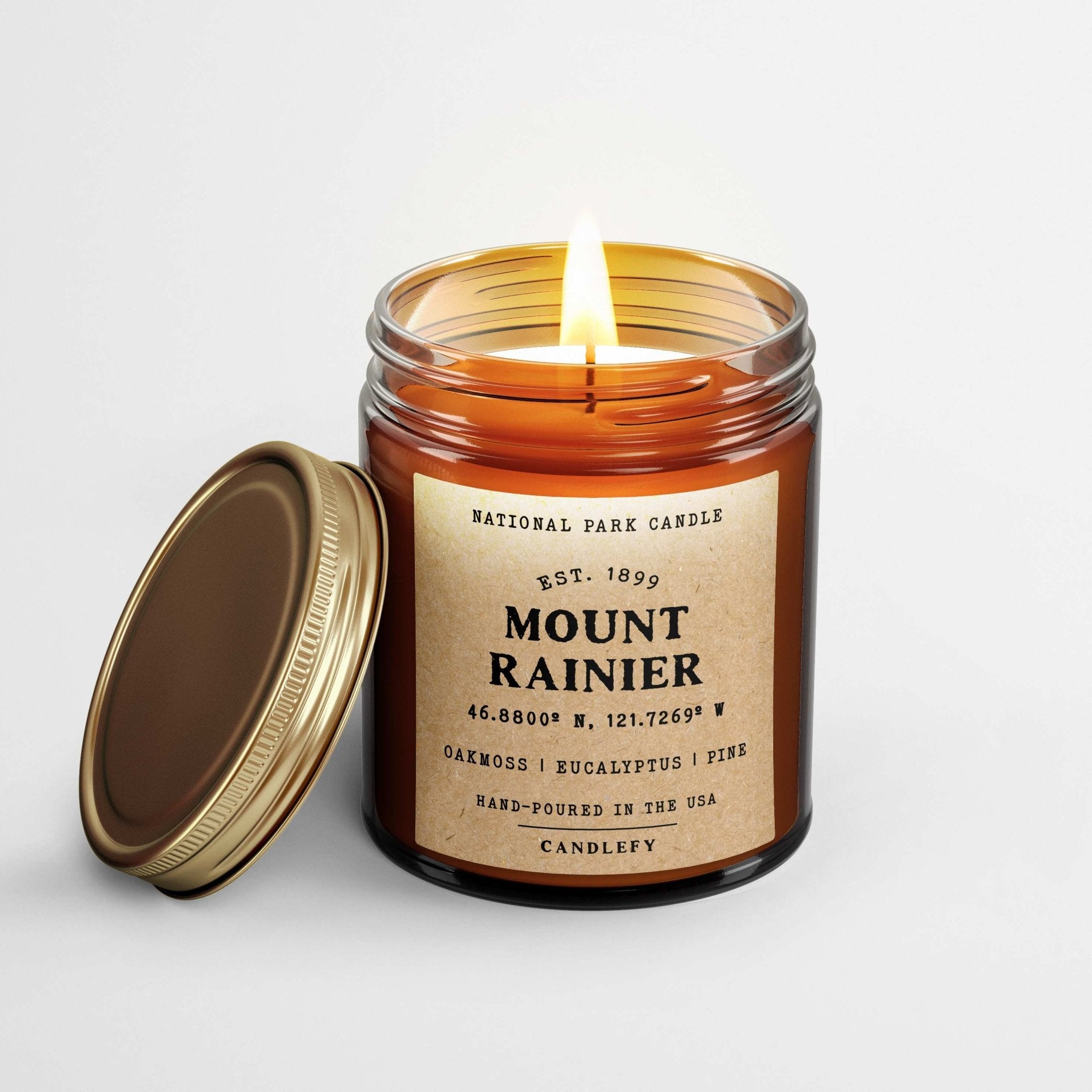 Mount Rainier National Park Candle
The scent: This carefully crafted fragrance takes the traditional pine scent to new heights, offering a sophisticated twist that captures the essence of iconic Mount Rainier. Vivid notes of eucalyptus, cypress, and tonka bean blend harmoniously, creating a unique and aromatic crispness that envelops you in a beautiful evergreen fragrance.

The location: Mount Rainier National Park is a postcard-perfect destination, where a massive snow-capped volcano dominates the skyline, surrounded by meadows filled with colorful wildflowers and pristine alpine lakes. The park's namesake, Mount Rainier, rises majestically above the surrounding landscapes. From the dense forests filled with old-growth trees to the subalpine meadows bursting with life, Mount Rainier offers a diverse array of ecosystems to explore.
Wax, Scent & Wicks
Candle Ingredients
Expect the best. We hand-pour every candle in our California studio and strictly use the finest quality ingredients. The result is a Premium Scented Candle that burns cleaner, longer and stronger, for truly room filling aromas.
Maximum Scent Load. Our hot throw, meaning the release of fragrance while the candle is burning, is what sets us apart. We achieve an unparalleled scent throw intensity by using a premium coconut-apricot wax blend, our candles include 50% more scent than even the best soy candles in the market.
Ingredients. We are using the finest natural ingredients in the market to provide a candle that meets the highest quality standards while producing an unparalleled fragrance experience. Our scents are always free of phthalates as well as materials with similar health concerns, including carcinogens, mutagens, reproductive toxins, organ toxins and acute toxins.