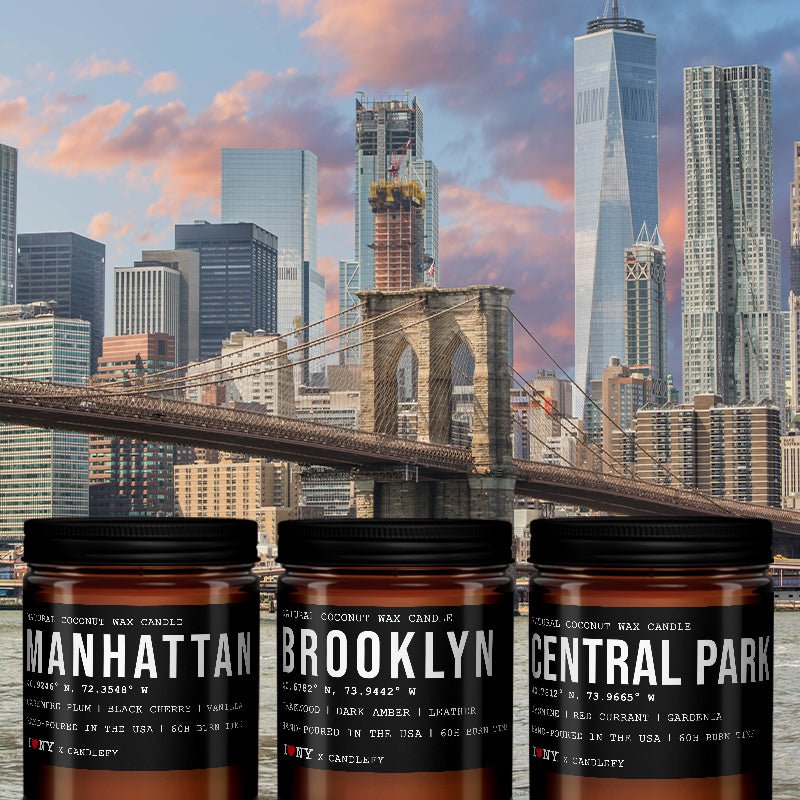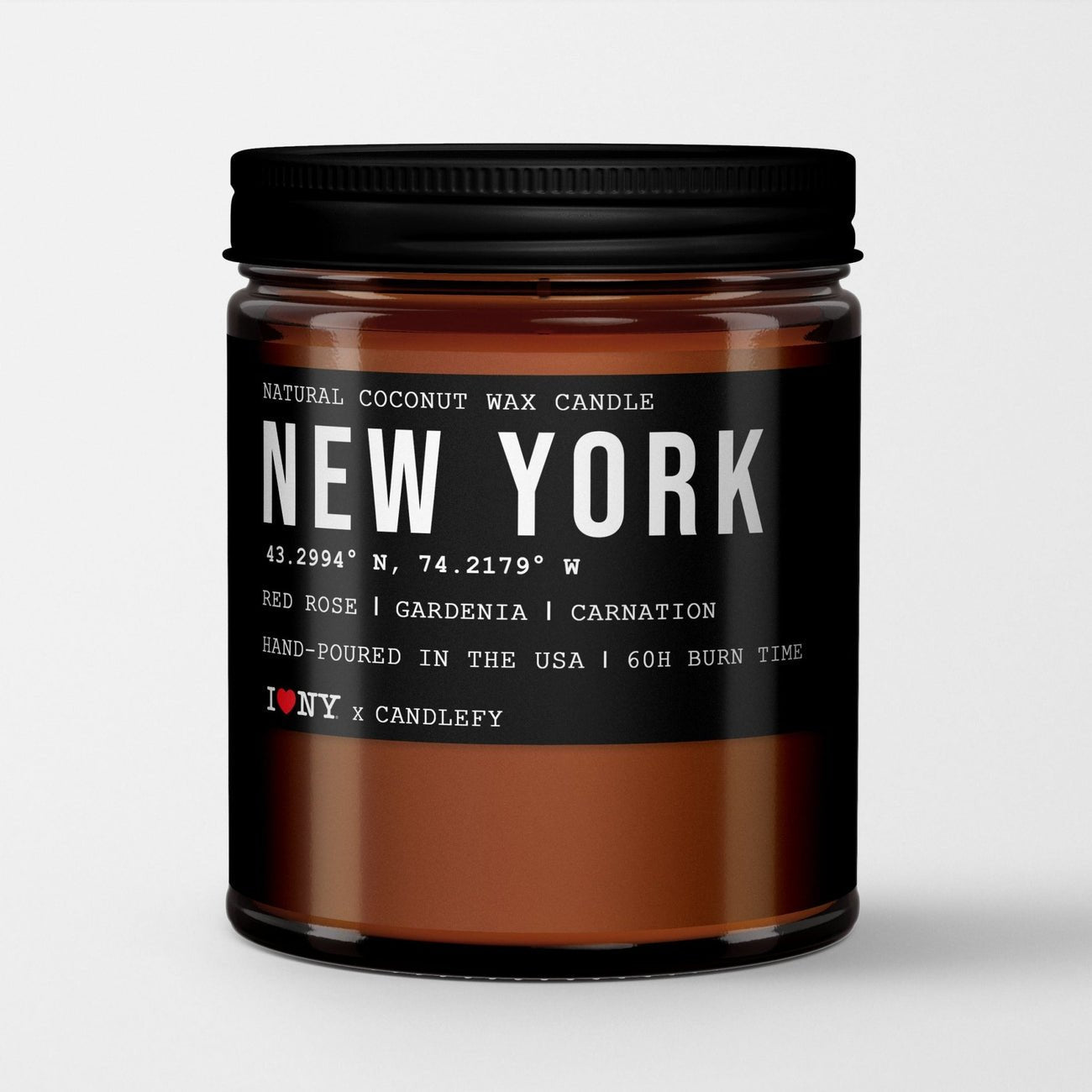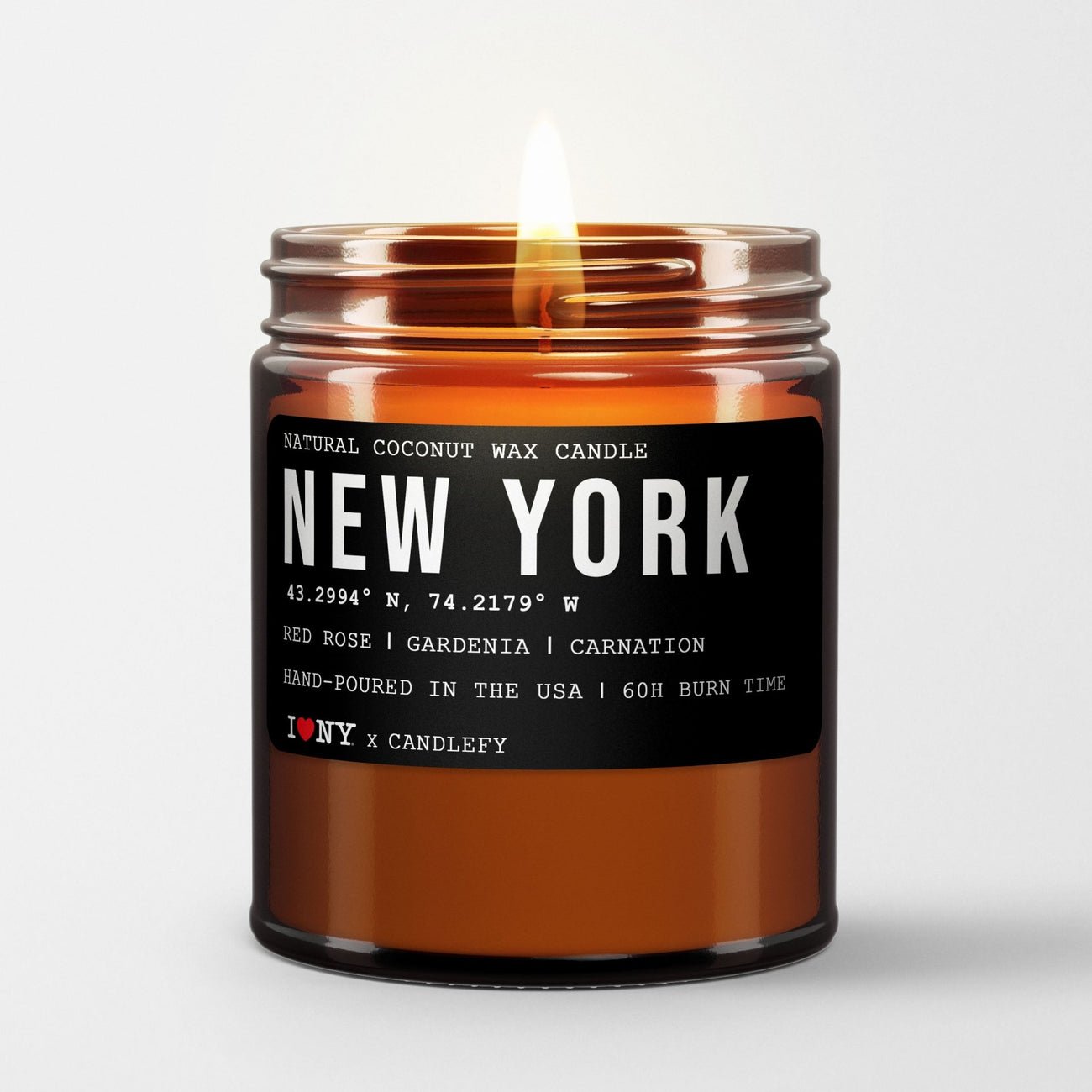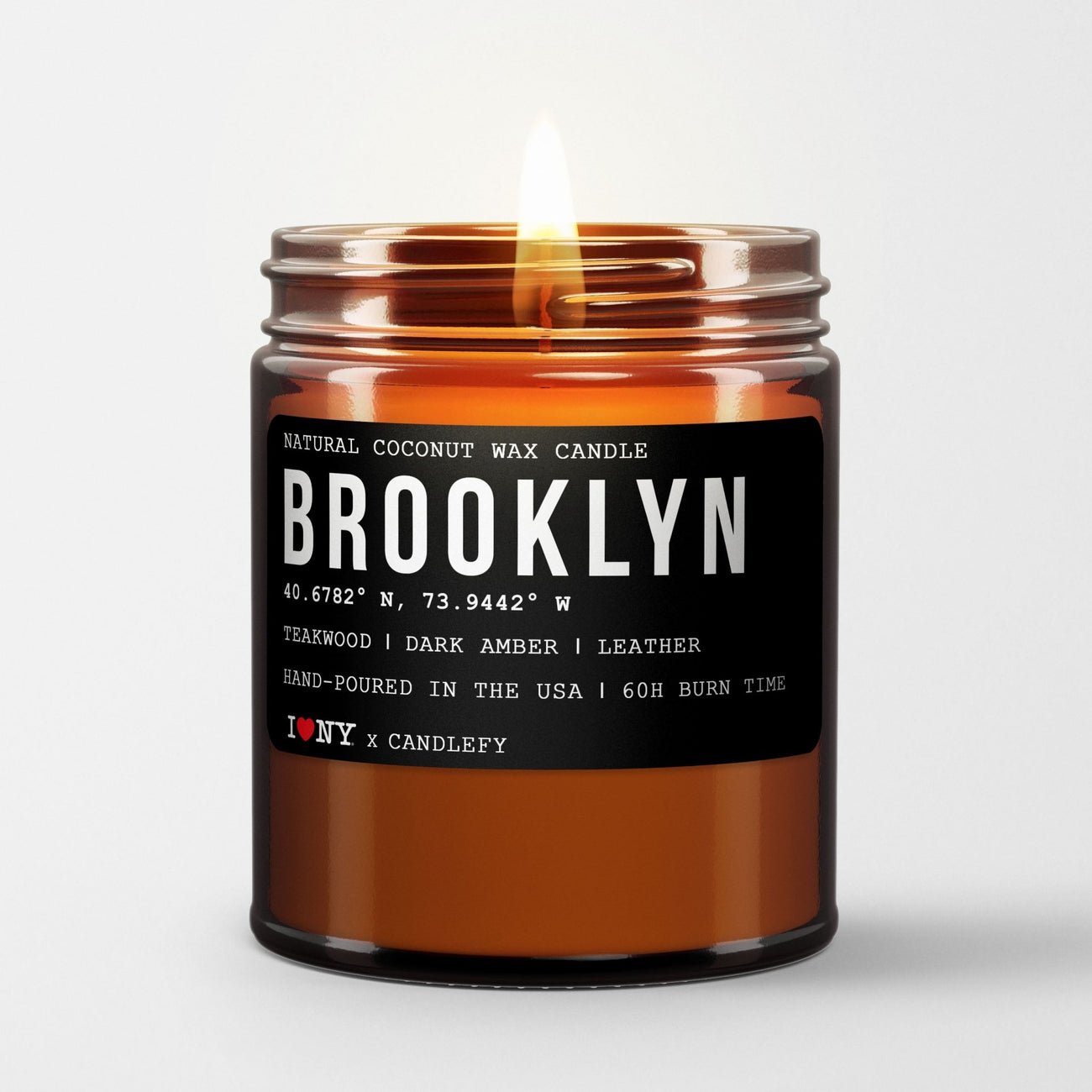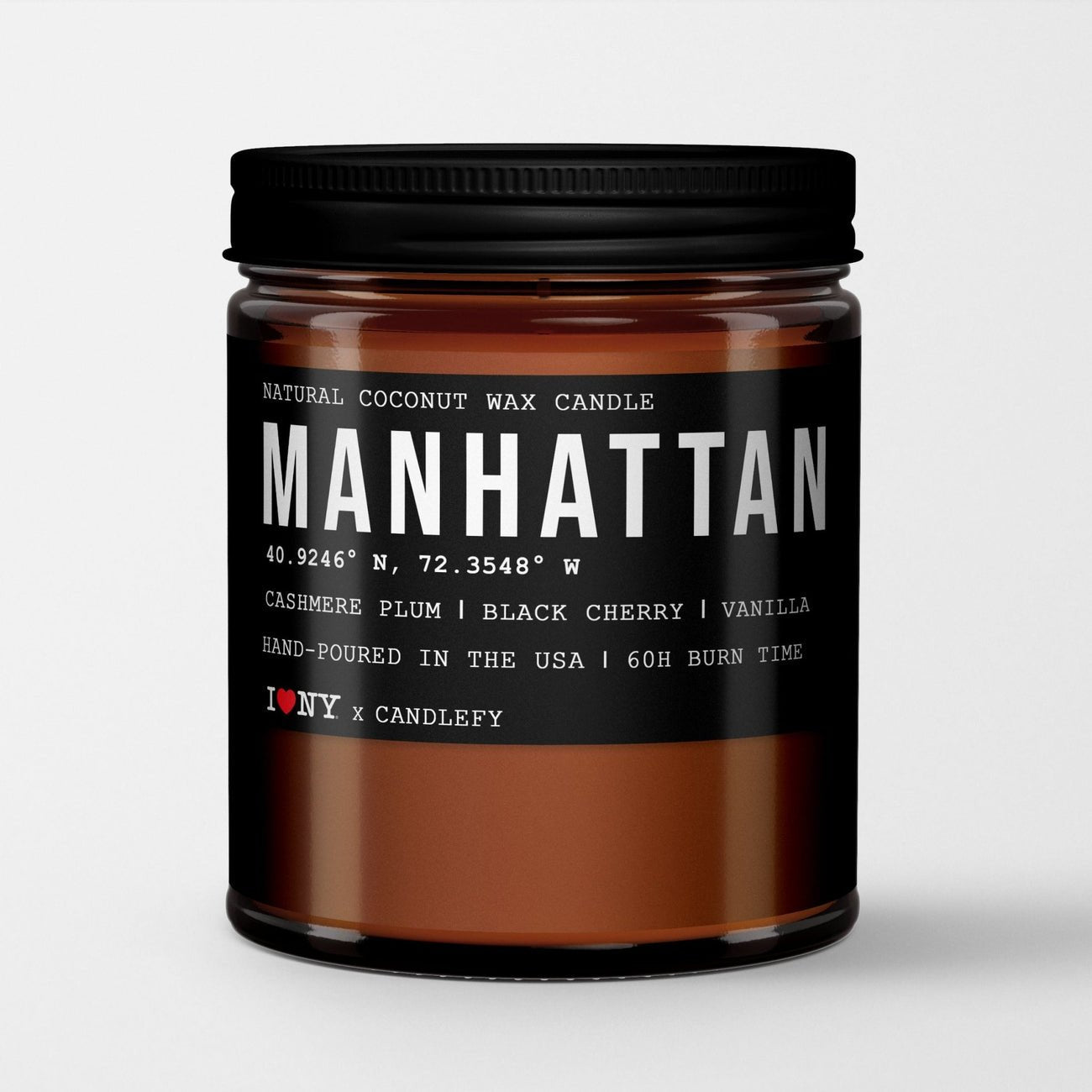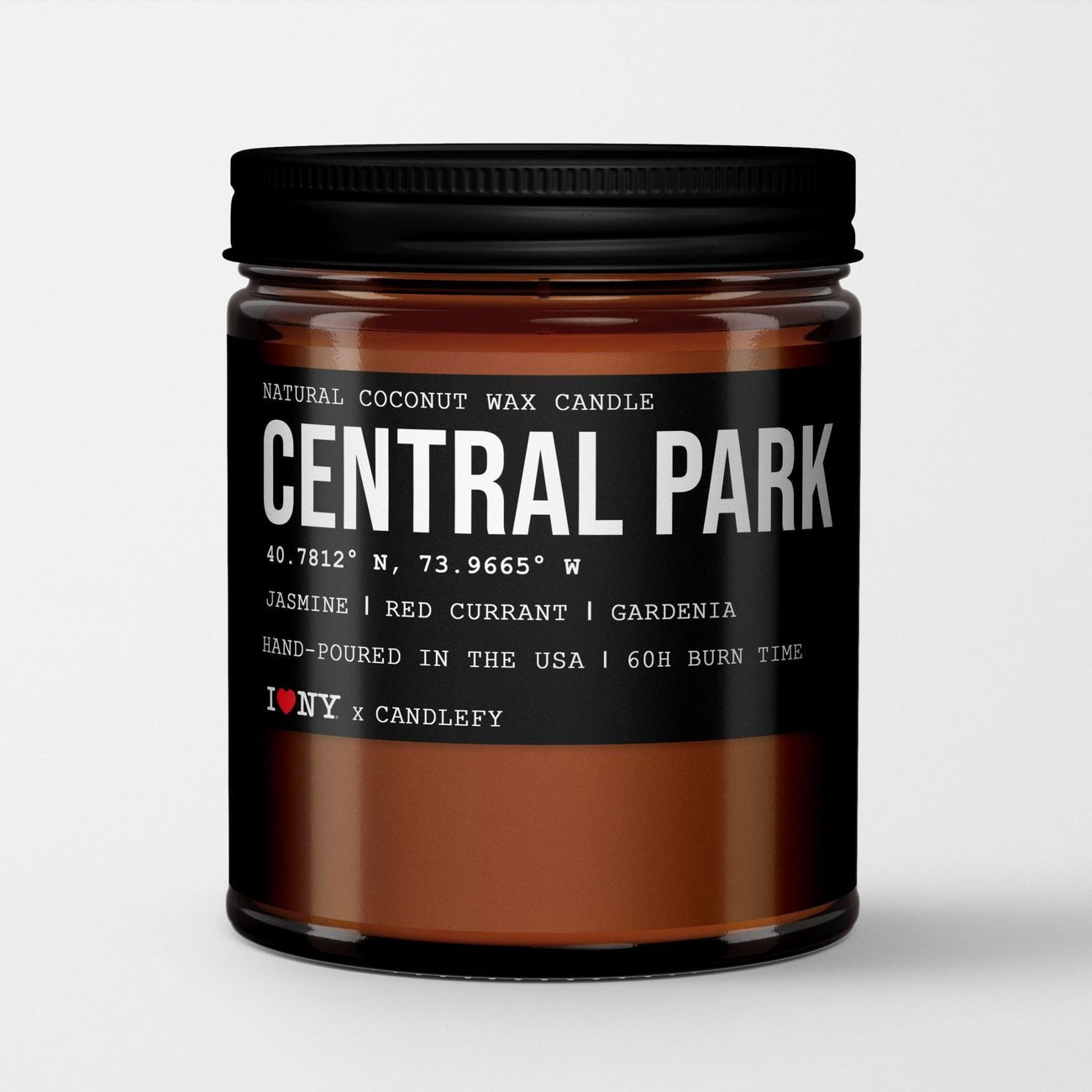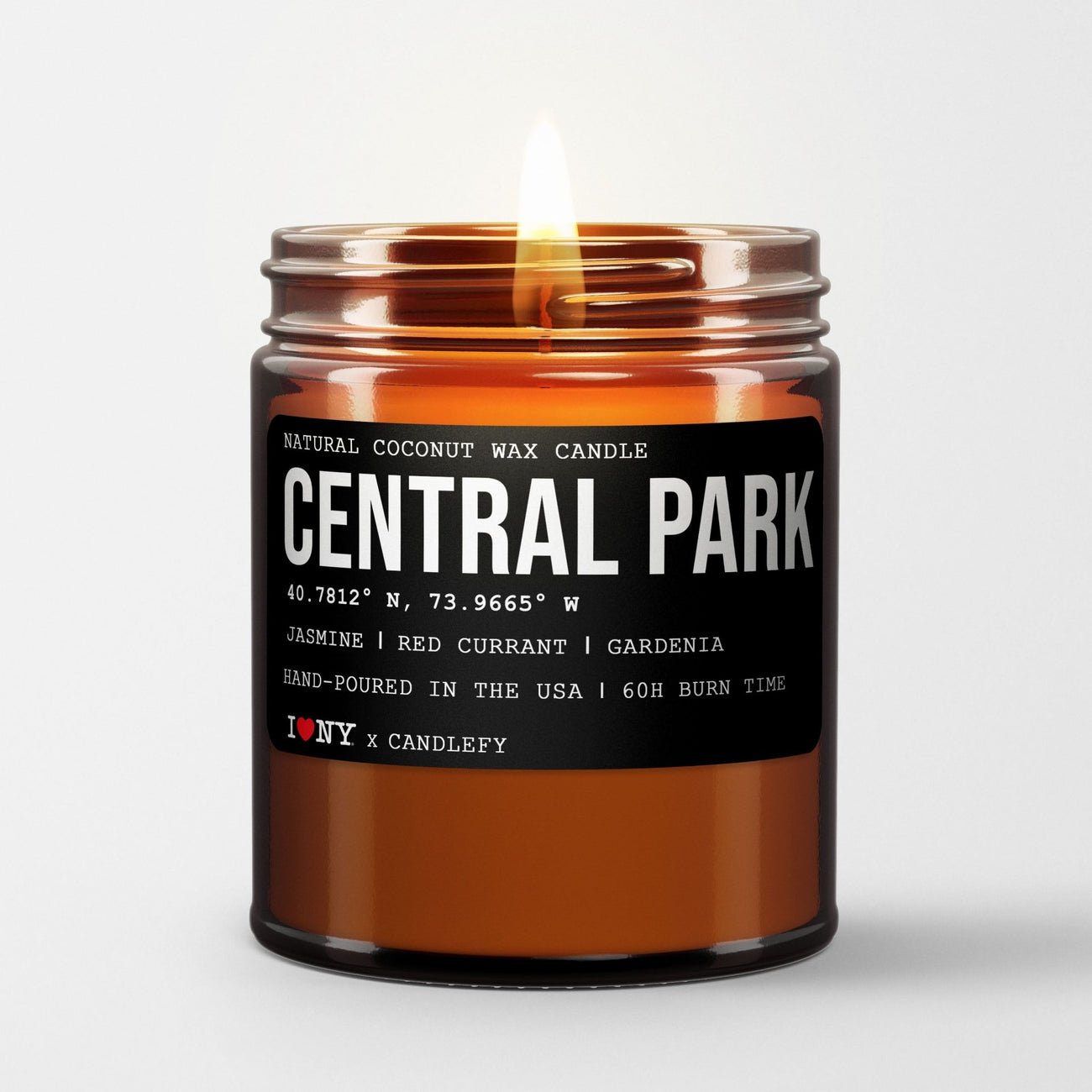 New York City Scented Candle Gift Box (4 candles / 240H Burn Time)
The perfect gift for a special someone (yes, that could be yourself). Bundle and save with the New York City Scented Candle Gift Box including 4 best-selling premium scented I Love New York candles including New York, Manhattan, Brooklyn and Central Park. All candles arrive wrapped in reusable cloth bags enclosed in a sleek black gift box.
New York Scent: A modern and dreamy floral experience that elevates your senses with a beautiful heart of rose before revealing a blooming gardenia and carnation. 
Manhattan Scent: An intoxicating weave of plum, citrus, and black cherry, sweetened with amber, sugar, and vanilla and balanced with musk and freesia, creating a luxurious aroma. 
Brooklyn Scent: A one-of-a-kind scent for a one-of-a-kind place. Enjoy the woody yet refreshing notes of Teakwood mixed with warm aromas of Dark Amber and Leather.
Central Park Scent: An elevated floral fusion of intoxicating gardenia, sweet tuberose and calming jasmine bring the irresistible elements of Central Park to your home. 
Wax, Scent & Wicks
Candle Ingredients
Expect the best. We hand-pour every candle in our California studio and strictly use the finest quality ingredients. The result is a Premium Scented Candle that burns cleaner, longer and stronger, for truly room filling aromas.
Maximum Scent Load. Our hot throw, meaning the release of fragrance while the candle is burning, is what sets us apart. We achieve an unparalleled scent throw intensity by using a premium coconut-apricot wax blend, our candles include 50% more scent than even the best soy candles in the market.
Ingredients. We are using the finest natural ingredients in the market to provide a candle that meets the highest quality standards while producing an unparalleled fragrance experience. Our scents are always free of phthalates as well as materials with similar health concerns, including carcinogens, mutagens, reproductive toxins, organ toxins and acute toxins.