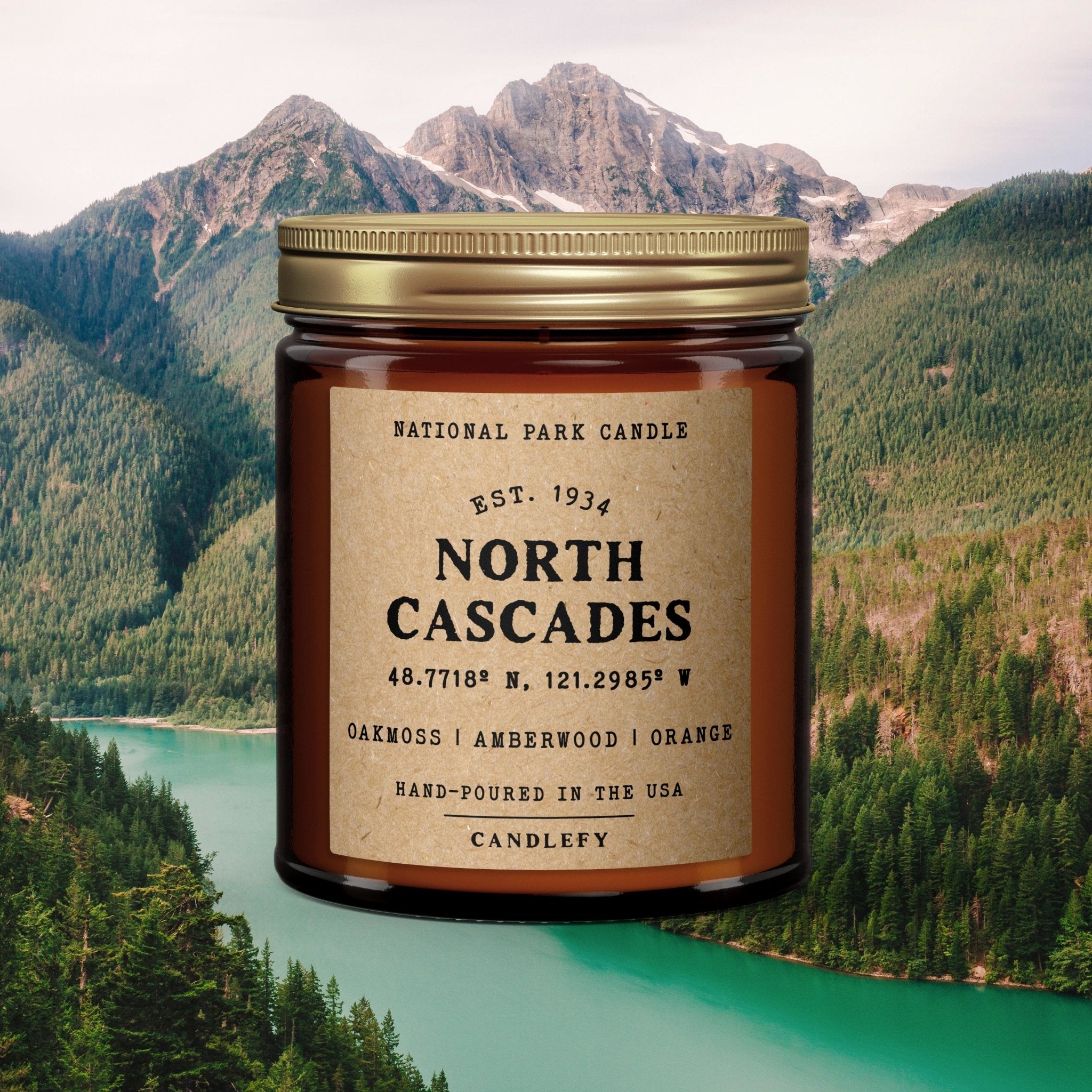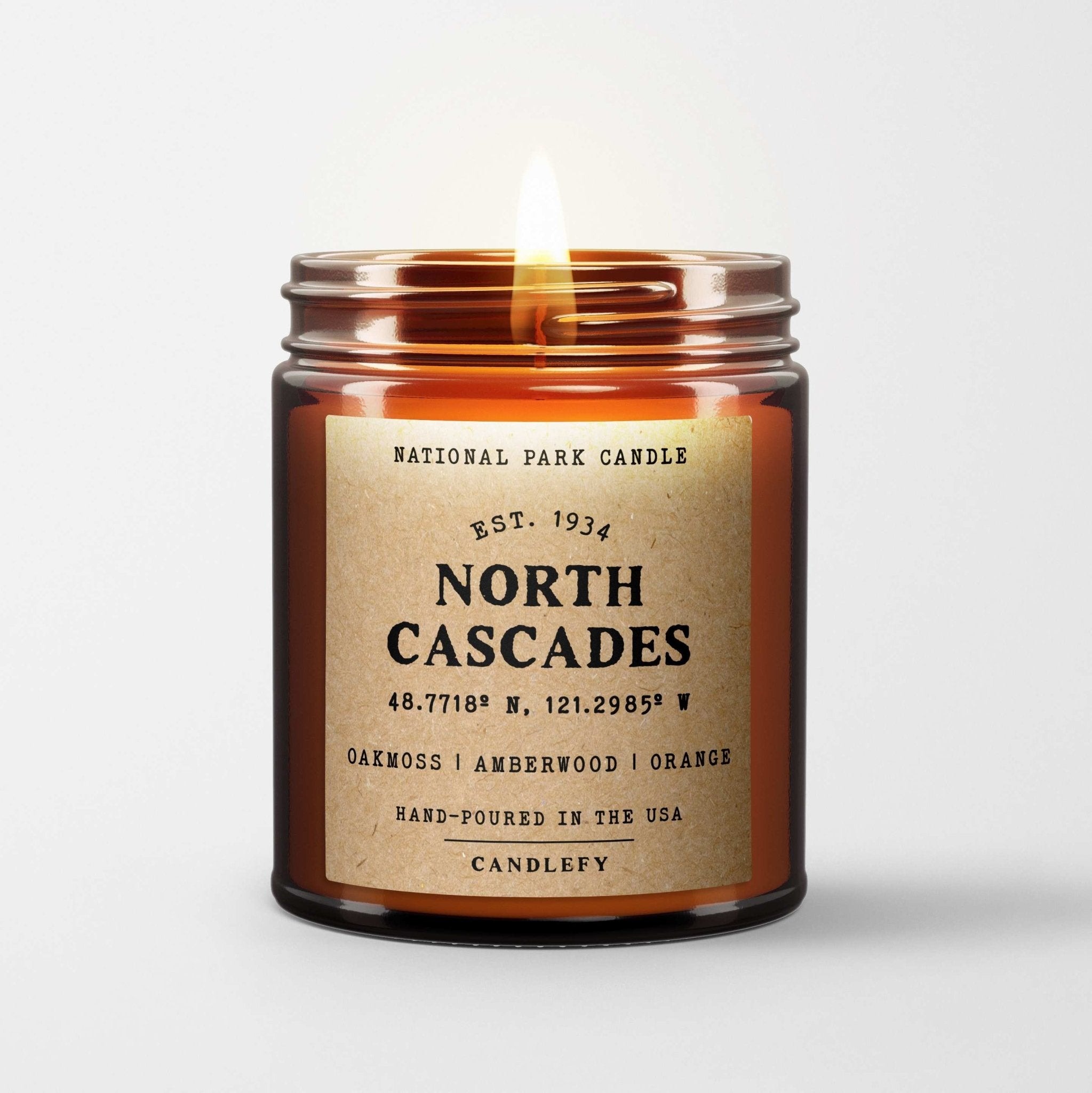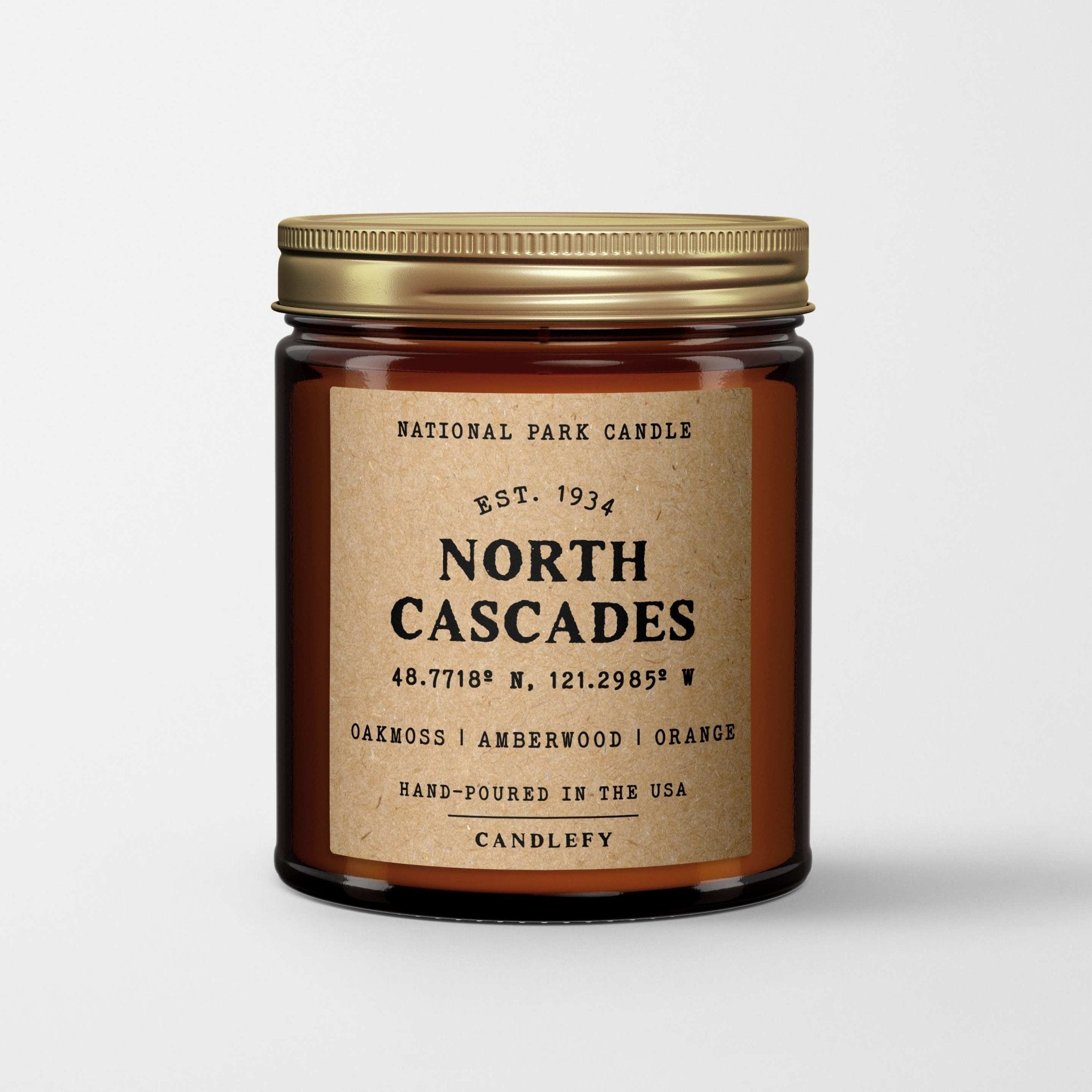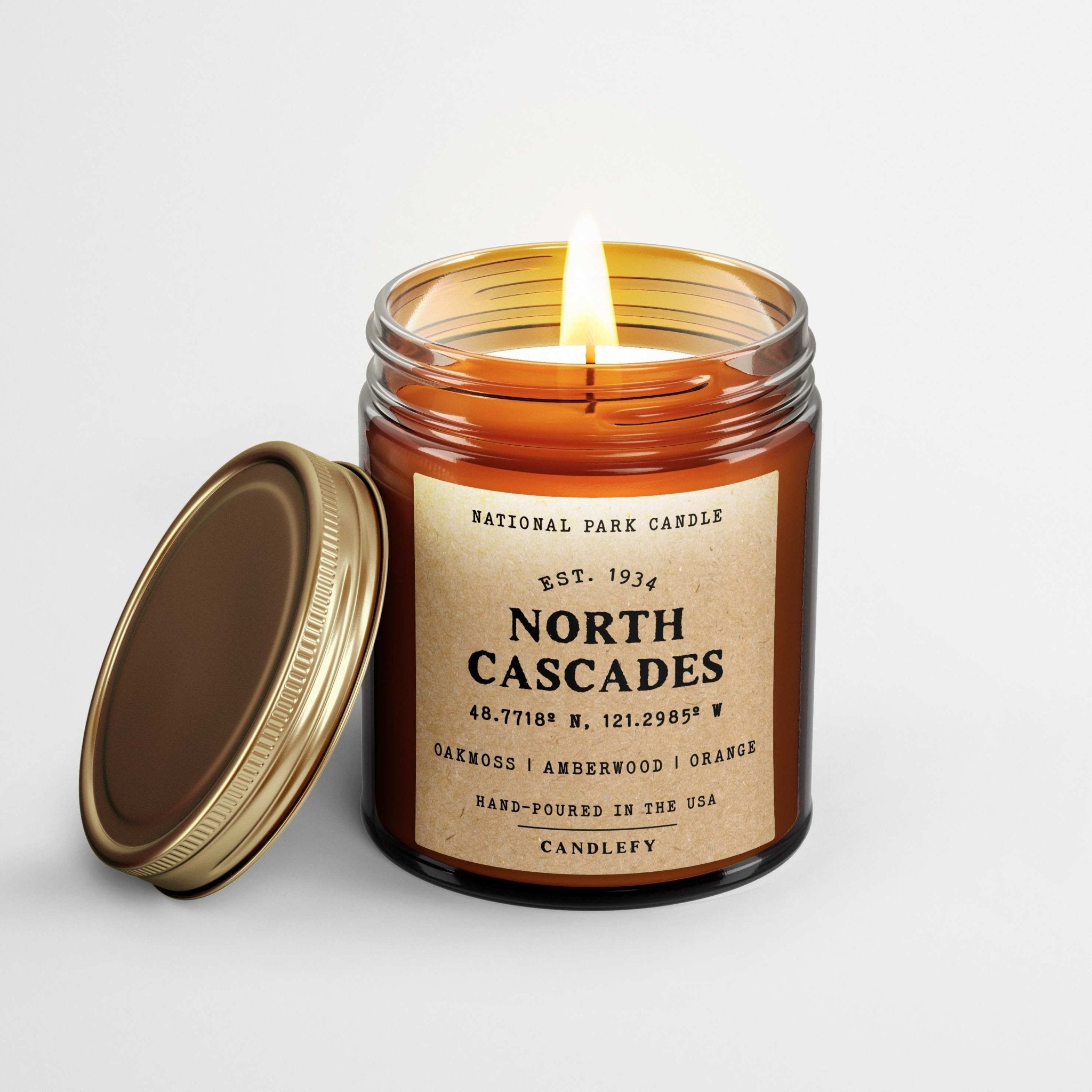 North Cascades National Park Candle
The scent: This captivating fragrance captures the essence of the park's natural beauty. It begins with enticing hints of orange and grapefruit, complemented by an infusion of sage that enhances the earthy quality. The soft floral and herbal touch of lavender takes center stage in the heart of this scent, creating a soothing and tranquil ambiance. As the fragrance unfolds, the base notes of oakmoss, amber, and tonka emerge, adding depth and character to the aroma.

The location: Enter a realm of untamed wilderness in North Cascades National Park, where jagged peaks, cascading waterfalls, and alpine meadows create a breathtaking tapestry of natural wonders. The ruggedness and sheer magnitude of the North Cascades evoke a sense of awe and adventure.
Wax, Scent & Wicks
Candle Ingredients
Expect the best. We hand-pour every candle in our California studio and strictly use the finest quality ingredients. The result is a Premium Scented Candle that burns cleaner, longer and stronger, for truly room filling aromas.
Maximum Scent Load. Our hot throw, meaning the release of fragrance while the candle is burning, is what sets us apart. We achieve an unparalleled scent throw intensity by using a premium coconut-apricot wax blend, our candles include 50% more scent than even the best soy candles in the market.
Ingredients. We are using the finest natural ingredients in the market to provide a candle that meets the highest quality standards while producing an unparalleled fragrance experience. Our scents are always free of phthalates as well as materials with similar health concerns, including carcinogens, mutagens, reproductive toxins, organ toxins and acute toxins.