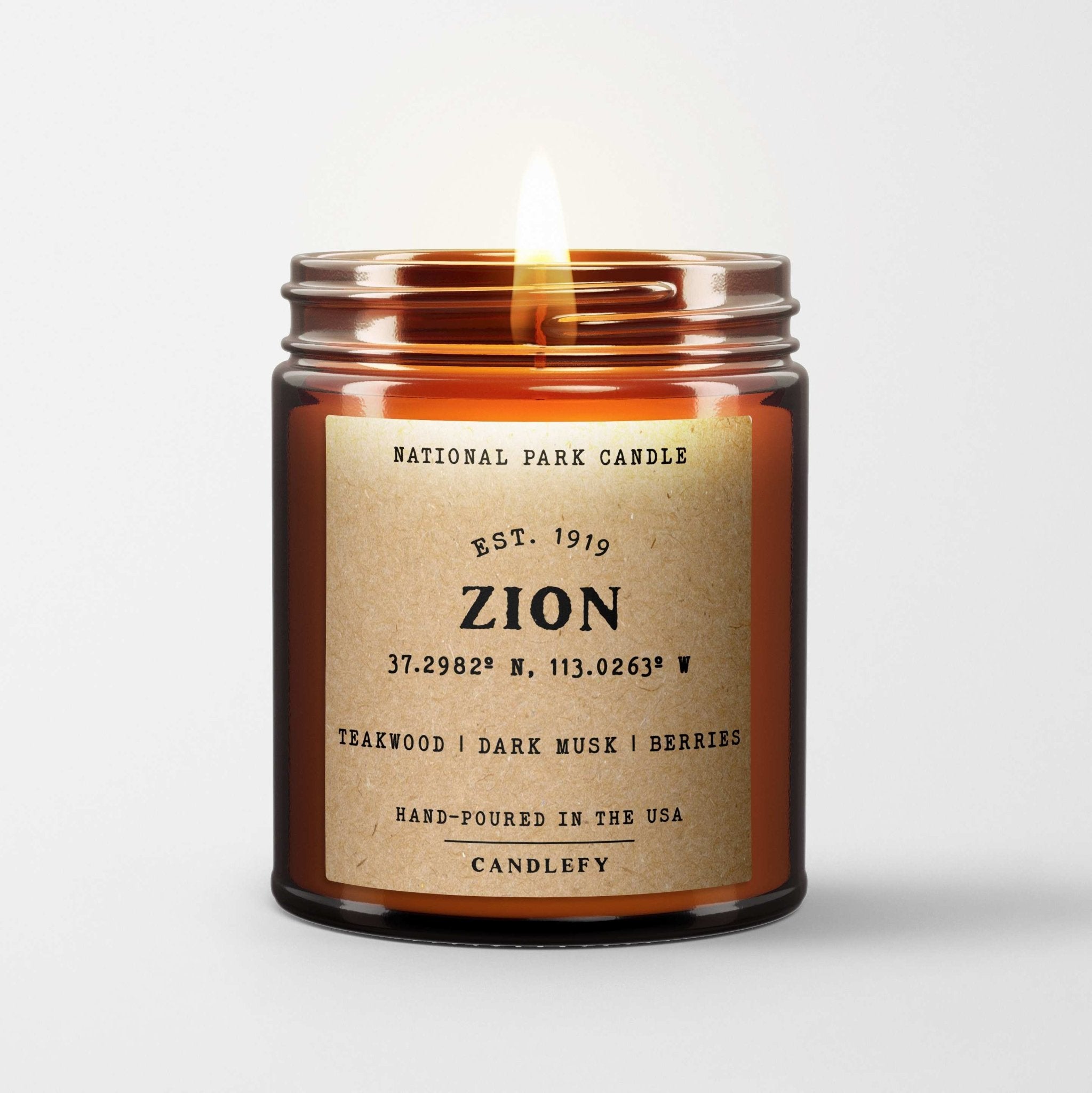 Zion Canyon National Park Candle
The Scent: A mix of rich sandalwood with warm amber and earthy juniper provides invigorating aromas reminiscent of Zion National Park.
The Location: Zion National Park is a sanctuary of towering sandstone cliffs and verdant canyons that will leave you in utter awe.
As you hike through its narrow slot canyons and gaze up at the majestic monoliths that surround you, you'll feel a profound sense of connection to nature.
The Virgin River, with its crystal-clear waters, carves through the heart of the park, offering a cool respite and a picturesque backdrop. The colors of the rock formations change with the shifting light, painting a vibrant canvas that captivates the senses.
Zion is a place that invites you to explore, to lose yourself in its rugged beauty, and to find solace in its peaceful embrace.

Wax, Scent & Wicks
Candle Ingredients
Expect the best. We hand-pour every candle in our California studio and strictly use the finest quality ingredients. The result is a Premium Scented Candle that burns cleaner, longer and stronger, for truly room filling aromas.
Maximum Scent Load. Our hot throw, meaning the release of fragrance while the candle is burning, is what sets us apart. We achieve an unparalleled scent throw intensity by using a premium coconut-apricot wax blend, our candles include 50% more scent than even the best soy candles in the market.
Ingredients. We are using the finest natural ingredients in the market to provide a candle that meets the highest quality standards while producing an unparalleled fragrance experience. Our scents are always free of phthalates as well as materials with similar health concerns, including carcinogens, mutagens, reproductive toxins, organ toxins and acute toxins.